I've made a few furry friends lately that have caused me to feel so many different feelings. The six little guys below are living around my house, so being the cat lover that I am, obviously I had to help. I can't find anyone to adopt, all the no-kill shelters are full, and I refuse to take them somewhere that will euthanize them. I decided instead to go the TNR route through a local organization called
Carol's Ferals
, who's aim is to end feline over-population. TNR = trap neuter return, so that means getting these babies fixed and then setting them free again.
So to make a long story short, I've taken in two so far to be fixed - the white mama, and one of the black and white ones that we named Bran. I just picked them up tonight, and Bran seemed just fine but Mama had some scratches under her eyes and her face was puffy. I also agreed to have their ears 'tipped' - the top tip of their left ear is clipped off to show that they've been fixed. This stuff isn't easy! I also felt guilty that she was away from the rest of her babies for a couple of days. Everyone is reunited tonight, though, and I'm going to try and get the other four in before we leave for our Turkey and Greece vacation.
Have you ever done anything like this? I hope the kitties know that I'm just trying to help! Anyway, if you want to help out, I set up a
fundraiser here
. Even a dollar helps, friends!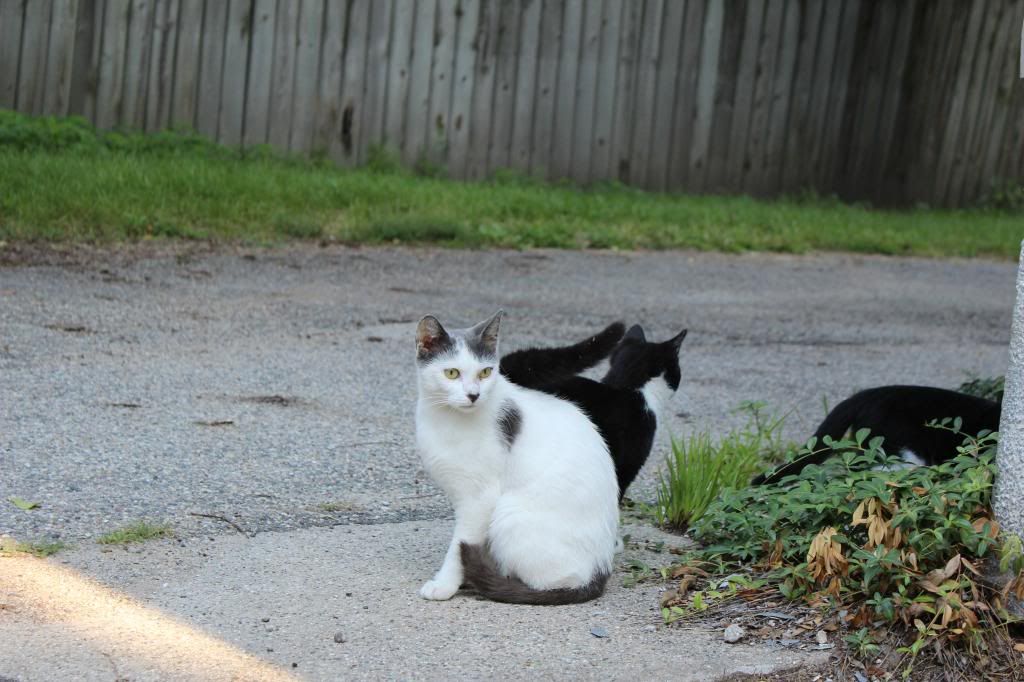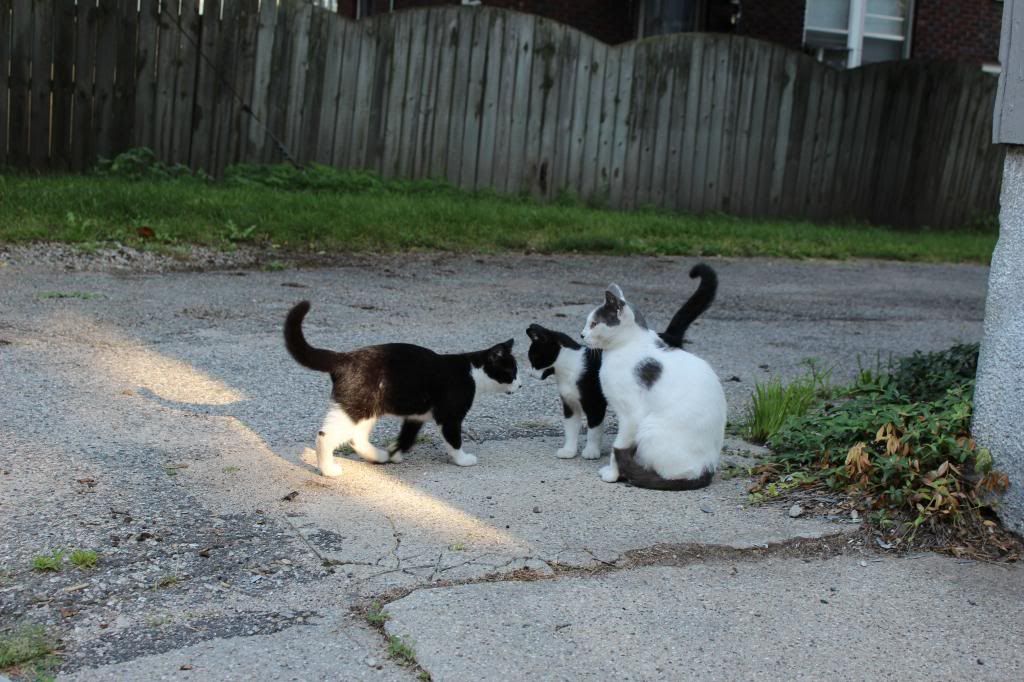 Bran, Brave, and Mama
Brave:3