Hi!
My name is Angela.
I have been blogging on and off for about two years, and I'm trying to make it more fun and engaging every day for you and for me.
In case you were wondering...
Llorys is my middle name.
My grandma's name is Llorys, and my mom's middle name is Llorys, as is mine. I love playing the "guess my middle name game" because no one ever can! I think it's pretty and interesting, and I want to keep up the tradition, because my grandma is a really cool lady!
I love to travel.
I have been to Canada (but that happens when you live in Michigan), France, Italy, Ireland, England, Monaco, the Vatican, Slovenia, Montenegro, Croatia (pictured above), and most recently Turkey and Greece. I would love to see all 50 states, but so far I'm only in the twenties.
I'm a pescetarian.
I would love to be vegetarian or vegan, but I still feel great about what I eat. I am kind of paranoid about my health, so I began this as a way to prevent problems in the future, but I found I like the food options better, and it really does make me feel horrible how animals are treated. I think I'll give up fish someday as well!
Social Media
was first a hobby, and now it's part of my career. I went to school for Music Industry Management, but I live in Grand Rapids, Michigan. Only if someone retires, maybe a job will open up in that here. Anyway, I have a great job doing "internal social media," and my blog helps me stay up to date with social media, plus I think it's a fun community!
Contact
me at: angela.eick@gmail.com, or via Twitter
@lovelyllorys
This is my boyfriend, Andrew. We have been dating for about three and a half years. We have our ups and downs just like anyone else, but we have so many good times. We are both pescetarians, love to travel, have barista experience, share a passion for music, and love our cat, Stevie. I force him to take all my "What I Wore" photos, thanks honey!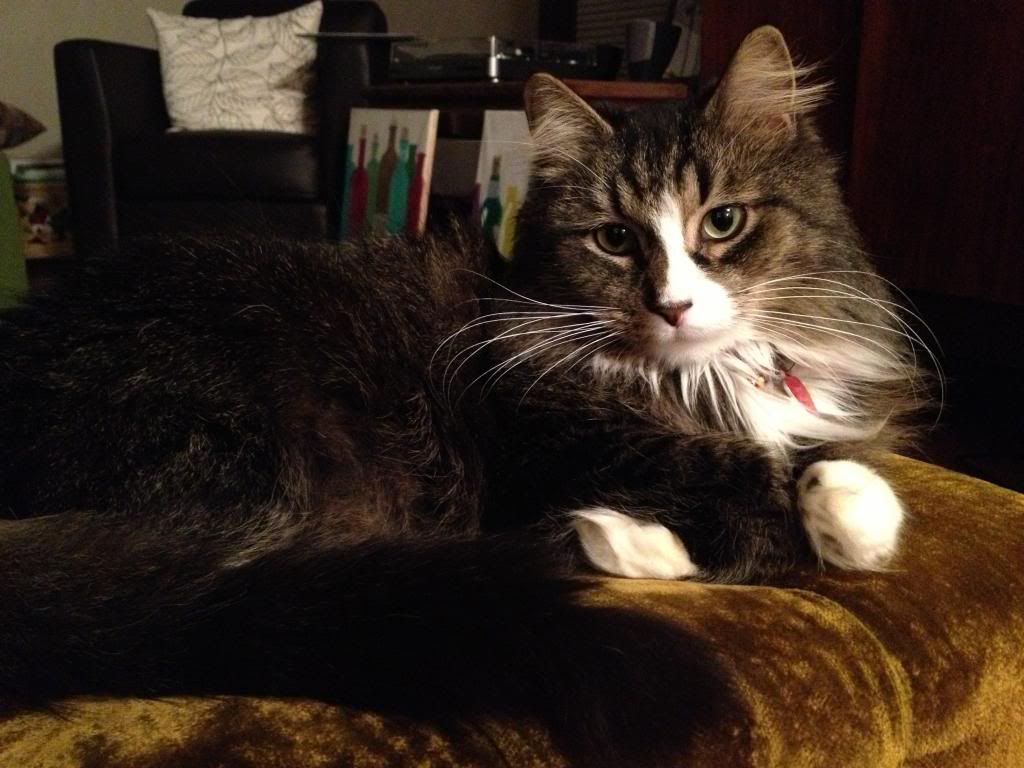 This is our loving cat, Stevie. He is about 4 years old, and we adopted him near the end of 2012 from a great local shelter called Crash's Landing. He is such a well-behaved boy, and so photogenic! We love having him around!