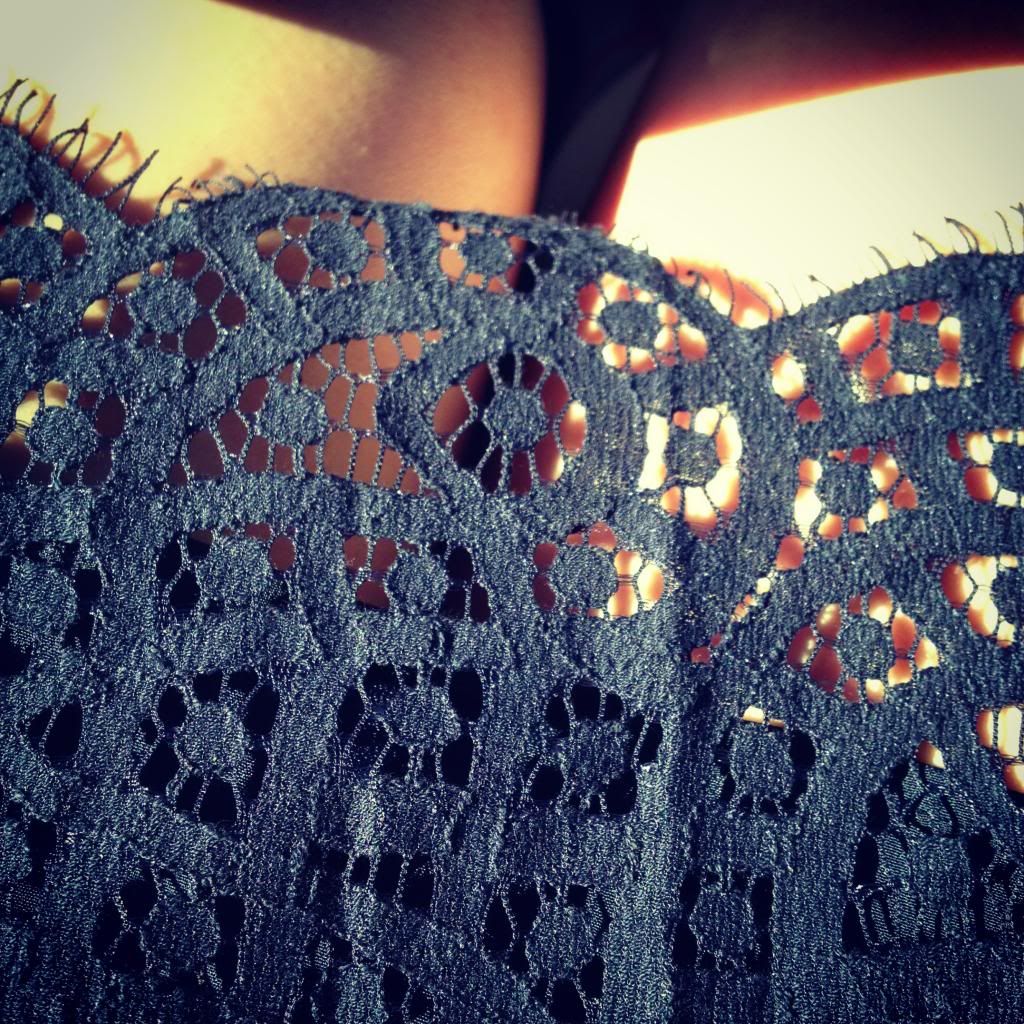 J. Crew Factory stores had a half off sale last week! I bought a pretty dress.
Here are my favorite posts of the week:
This spaghetti squash alfredo from Jenny at
Everyday is a Holiday
looks soooo good. And it's vegetarian!
Oh my goodness, these mushroom sugar cookies from Kaylah over at
The Dainty Squid
look delicious and are beautiful! She also made letters and teeth - I am so impressed!
I love Vanessa from
Vanessa Chloe's World
's five favorites. I think I might borrow this blog idea and share a few of my current favorite things later this week!
Gentri Lee
went south and shared some gorgeous photos. I've been to Austin, Texas and LA but really no where in between. I'd love to go!
I love this post from
A Cup of Jo
about making your own salad dressing for the week. Not only is it easy, but it is way better for you than store bought dressing. Eat healthy!
I'm not really into nail art myself, but I like this coral ombré idea from
Lily Pebbles
because she used a different color on each finger. Really pretty!
Mmm, I used to hate rosemary but I've been coming around. The ladies from
A Beautiful Mess
posted a recipe that I've been eager to try - Rosemary Lemonade. It looks divine!
Best thing I ate this week:
I'm just going to throw it out there. Qdoba naked vegetarian burrito. I seriously love Qdoba. Do you have them where you are? Everyone is all crazy over Chipotle, but I don't get it. I also had a delicious bloody mary from a fun bar we have here in Grand Rapids, Stella's.
Favorite day of the week:
On Wednesday, I received my official offer letter for my first "real" job ever! It's been three years since I finished my coursework, two since my internship, and over one since I had to start paying on my student loans, so I'm really excited! Finally!
Best purchase of the week:
In addition to buying a bunch of great clothes on sale from J. Crew and Kohl's last weekend and then getting compliments all week, Andrew and I ordered a couch yesterday. We've been sitting on a cheap futon for years, so we're really excited for it to arrive! I love the throw pillows that come with it. Pictures soon!
Something I learned this week:
That hard work really will pay off in the end!