I was intrigued by the idea of getting some tasty new snacks to try in the mail each month, with the first box being free, so a while back I joined the waiting list for
graze
. Graze is only $6 a box shipped (with the option of 1 or 2 boxes per month) for a "nibble box," which contains four snacks. I definitely think the price is right! I've never tried
NatureBox
, but I know those are more expensive (I'd love to hear about your experience if you get NatureBox though!)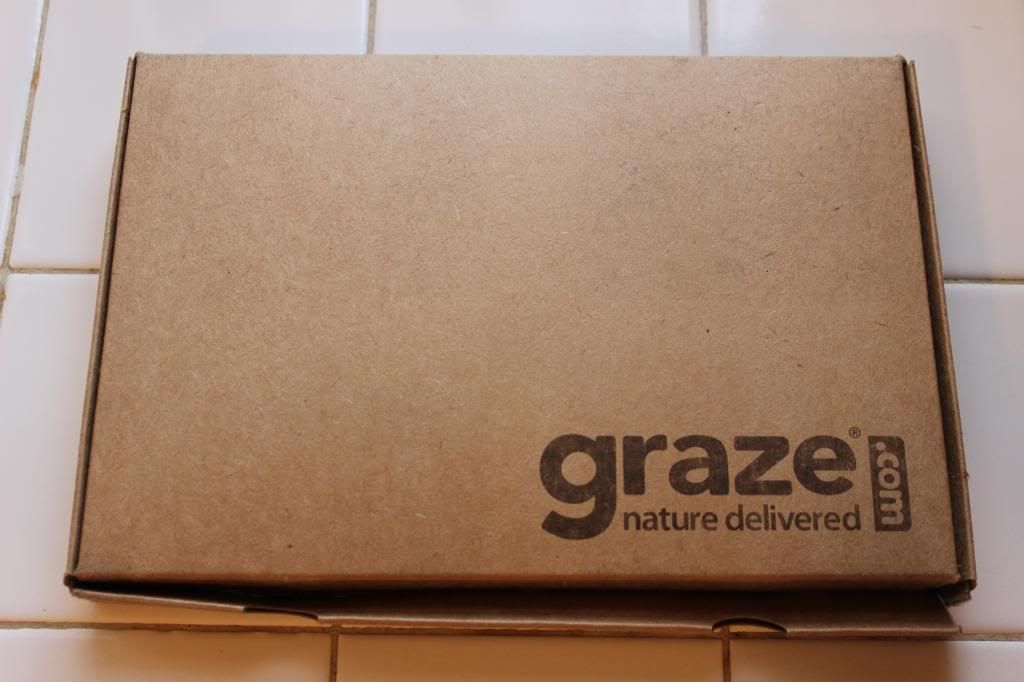 My graze box arrives each month in a cute little cardboard box that is designed to fit in a standard size mailbox, which I don't have, not that it matters! Inside, I find my new snacks to try, some nutrition information about each, and the web address for the ingredients.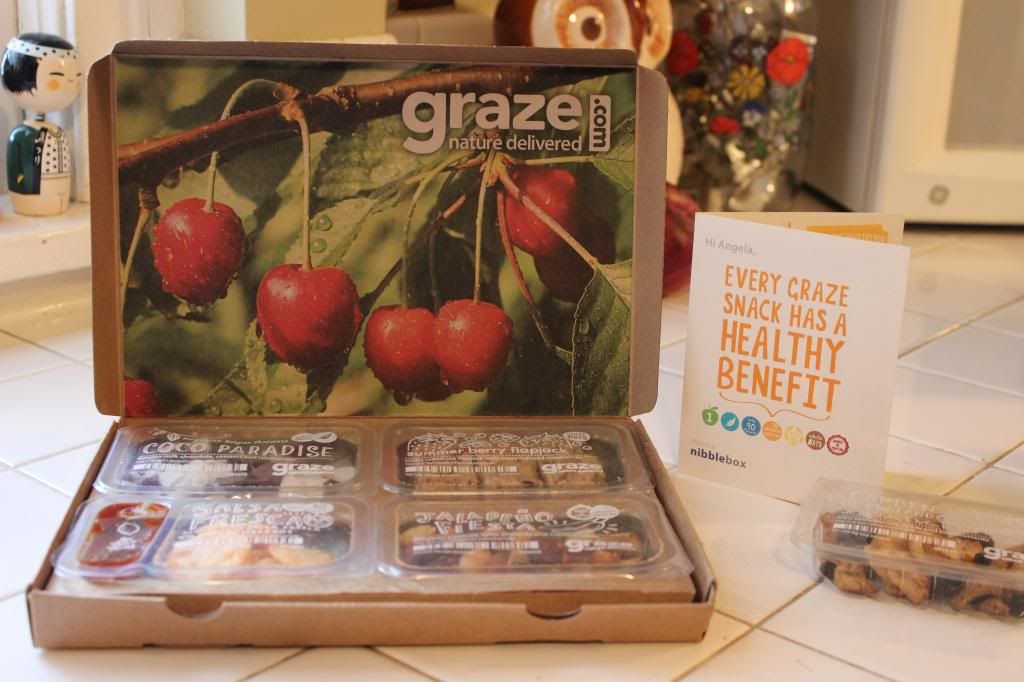 This month, my fourth so far, my favorite treat was the summer berry flapjack. I went on a trip to England a few years ago and discovered flapjacks - the best use of oats ever. Mmm, so good! It's worth it to me to keep my Graze box just to get the flapjacks!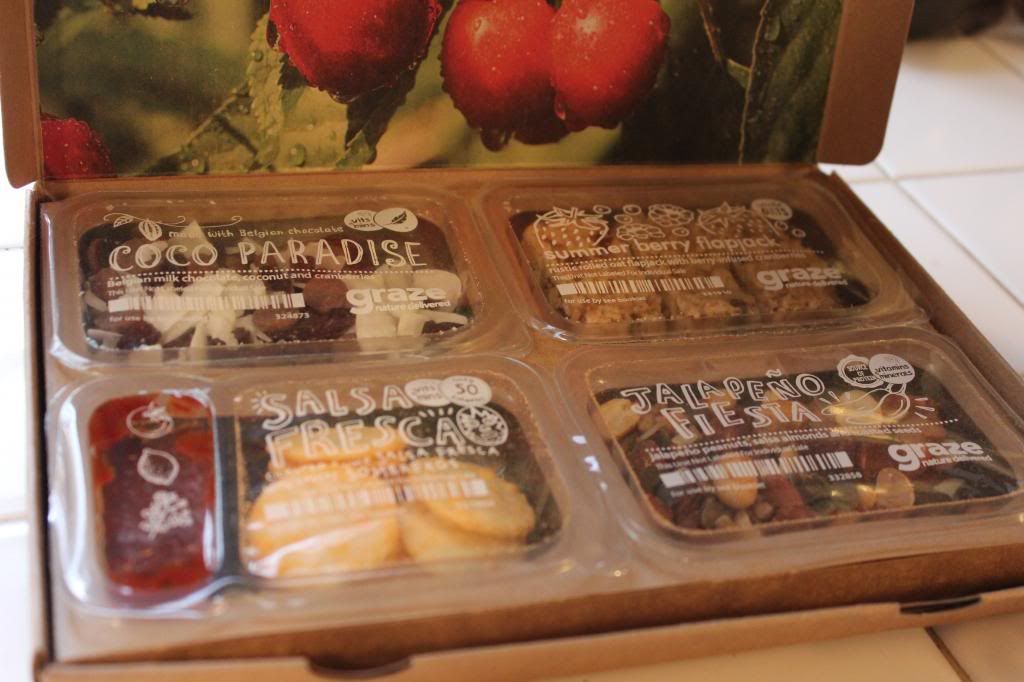 I also enjoyed the salsa fresca and jalapeno fiesta. The coco paradise was pretty good, but I have a hard time enjoying dried fruit, which is mostly was that snack contained. To adjust what you receive in your boxes, you simply go to the website and review the available snacks. You can click one of four options - trash, try, like, or love - to help determine future boxes.
So, my favorite things about graze in a nutshell:
Only $6, which equates to $1.50 per snack
Healthy snacks in a filling portion
Easy for grab and go
And a couple things I don't like so much
Rarely are the snacks vegan - with my resolution it'd be really helpful if more of them were!
Many of the snacks contain dried fruit, which I'm not a fan of (personal preference, of course!)
If you do want to try graze, please let me
refer you
so that your 1st and 5th box are free! That's a great deal that I didn't even get! And then let me know what you think! Are there other boxes besides graze and NatureBox? I'd love to hear from you!