I'm not going to share my meals with you because they were repeats and I'm sure I'm already boring you enough with endless salads! But I did indeed have a vegan day this week on Monday, and to prepare, I made vegan cookies on Sunday! I thought I'd share my recipe because these are sooo good (and summery, if you're missing it as much as I am!)
Lemon Poppyseed Vegan Cookies
makes approximately 36 cookies
prep time - 15 minutes
baking time - 10 minutes per batch
Ingredients
Cookies:
1 cup sugar
1/2 cup vegan margarine
1/2 cup vegan sour cream
1/2 cup vanilla soy/almond yogurt
zest of one lemon
2 teaspoons fresh lemon juice
2 1/2 cups flour
1 teaspoon baking powder
1/2 teaspoon salt
2 tablespoons poppyseeds (optional)
Glaze:
1 cup powdered sugar
1-2 tablespoons fresh lemon juice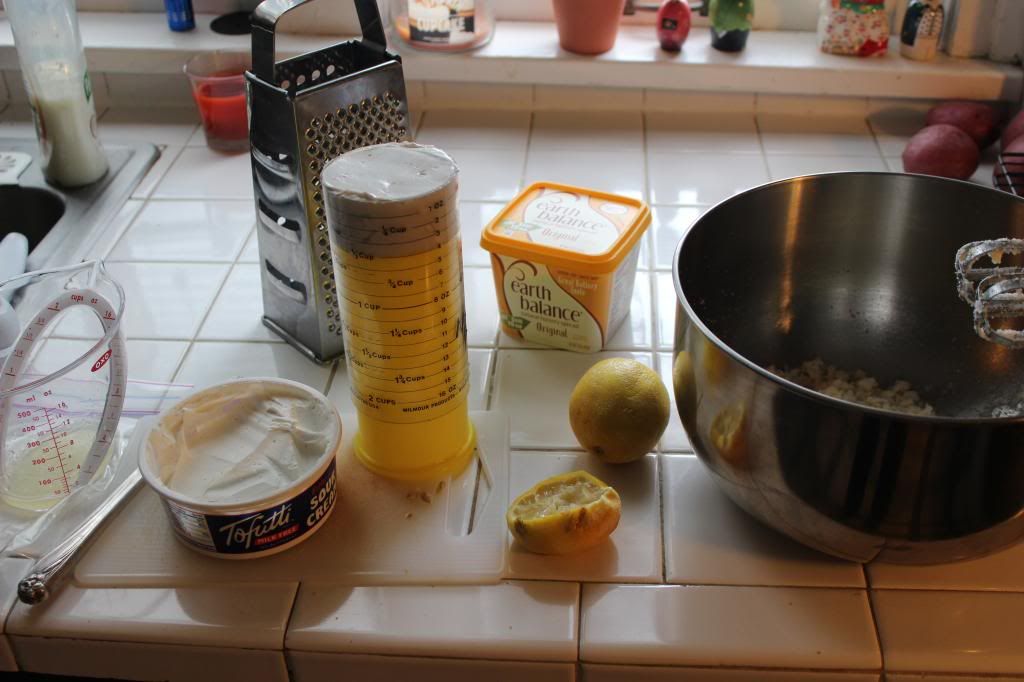 Directions
1. Heat oven to 350 degrees. Grease a cookie sheet. Beat margarine and sugar until creamy. Beat in sour cream, yogurt, lemon zest, and lemon juice. Mix well.
2. Mix in the flour, baking powder, and salt. Fold in poppyseeds. With floured hands, roll into rounded teaspoonfuls onto prepared cookie sheets. Bake 10-12 minutes, until the edges are lightly browned. Cool completely before glazing.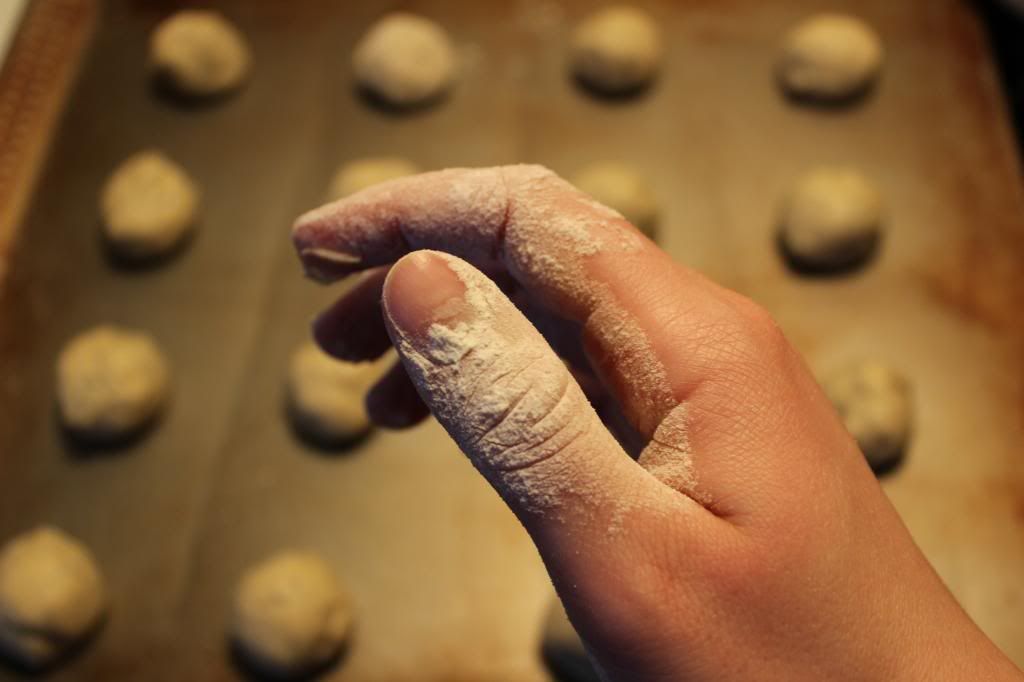 I'm not kidding about the floured hands - this dough is sticky!
3. For glaze, mix the powdered sugar and enough lemon juice to reach your desired consistency. Place cooled cookies on wax paper to glaze.
4. Enjoy!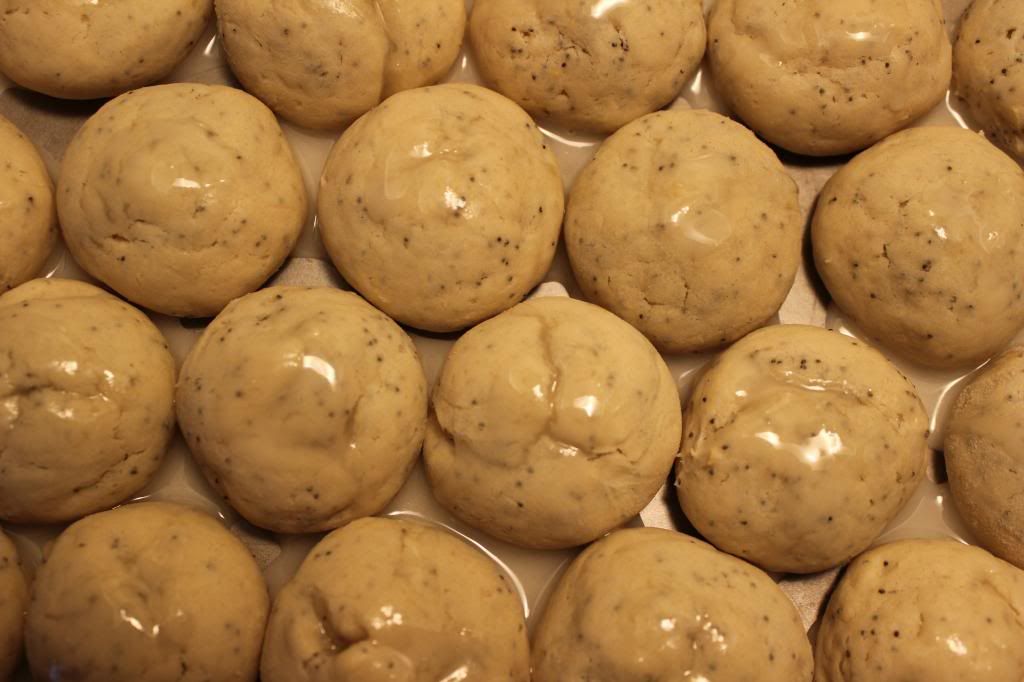 Share with your friends, family, and coworkers. They will have no idea they are vegan! So delicious!