Week 2 ended yesterday and I again waited until the last day of the week, but I'm okay with that. With all the crazy weather we've been having, I didn't have a chance to really go shopping until the end of the week, plus my
Plated
box had arrived late Thursday, with one of the meals being vegan, so Saturday was the day!
I wanted something sweet for breakfast, so I found a recipe for some French breakfast puffs that I hadn't made in a while. Although this isn't the
recipe
I used, it appears to be exactly the same. I obviously substituted the dairy ingredients with vegan alternatives. I had to run to Meijer for the almond milk before I could make them, so this ended up being more like brunch. Bonus: when I went to Meijer I also picked up grapefruits! Mmm. Along with my coffee and a few blackberries, this was a delicious brunch!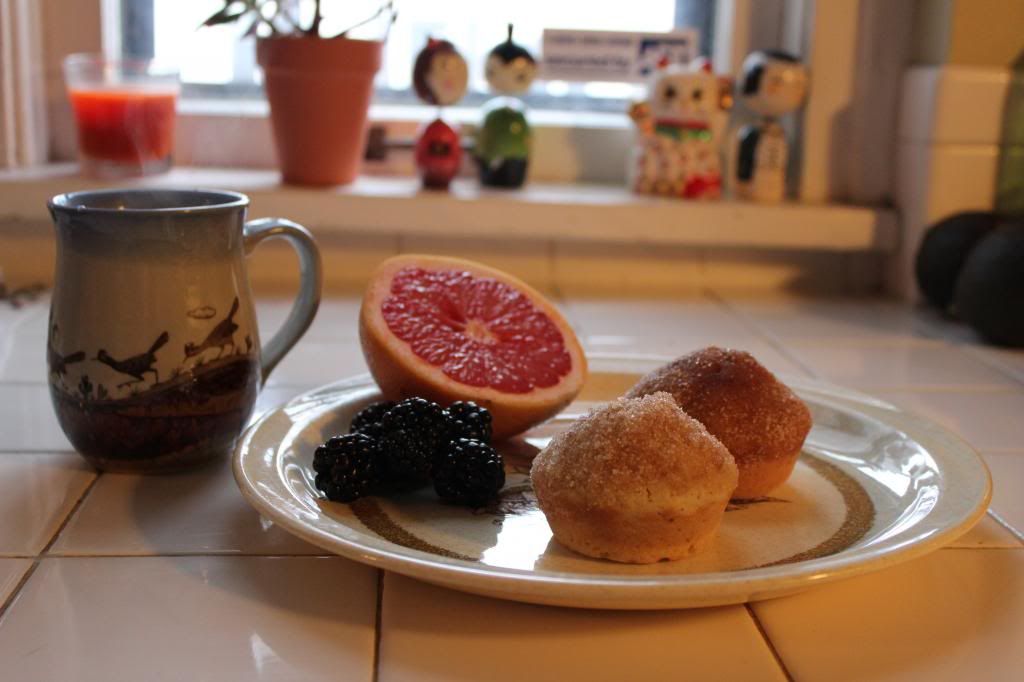 I had a small snack in the afternoon of cinnamon graham crackers topped with Jif natural peanut butter and a clementine on the side.
For dinner, I made my second Plated creation. This one was for tofu, cashew, and pea stir-fry. Although it still took me a little longer than the directions stated, I have made stir-fry many times before, so it was much easier. I loved learning a different way to cook tofu, it turned out beautifully! And the recipe included ginger root, and I LOVE ginger. I was really impressed with the portion size of this meal. Both Andrew and I had a little bit left over for a midnight snack.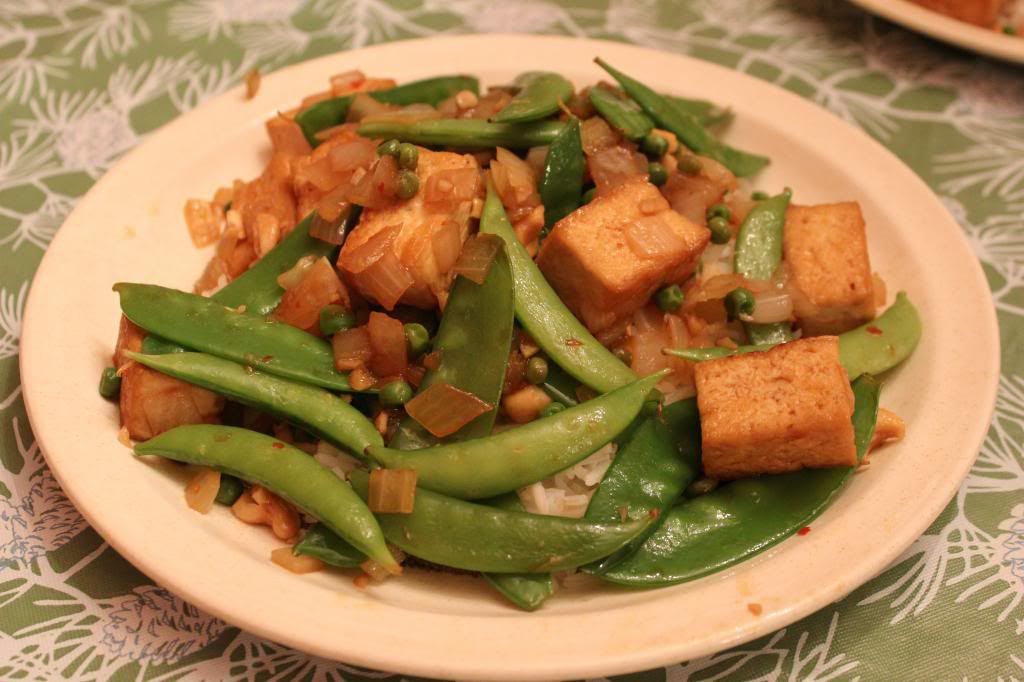 Andrew and I then headed out to see the Grand Rapids Symphony perform, and since I'm a member of their young professionals group, we were invited to a post-concert champagne toast. I had to avoid all the fancy chocolates, which was difficult, but I did enjoy a drink or two. I also happened to reconnect with a woman that I met like two years ago at a vegan potluck. She is going to invite me to a monthly vegan get-together she sets up here in Grand Rapids. It really is a great city for vegan options!
Vegan week #2 was a success! I can't wait to see what other meals I create or get to try this year!