Are you all enjoying your V-Day? I just got out of work and I am going to a happy hour and then bowling my single and taken friends tonight. No one gets left behind! At work today the chefs whipped up a whole bunch of goodies for me to sell at the coffee bar. I took some pictures: )
Chocolate truffles!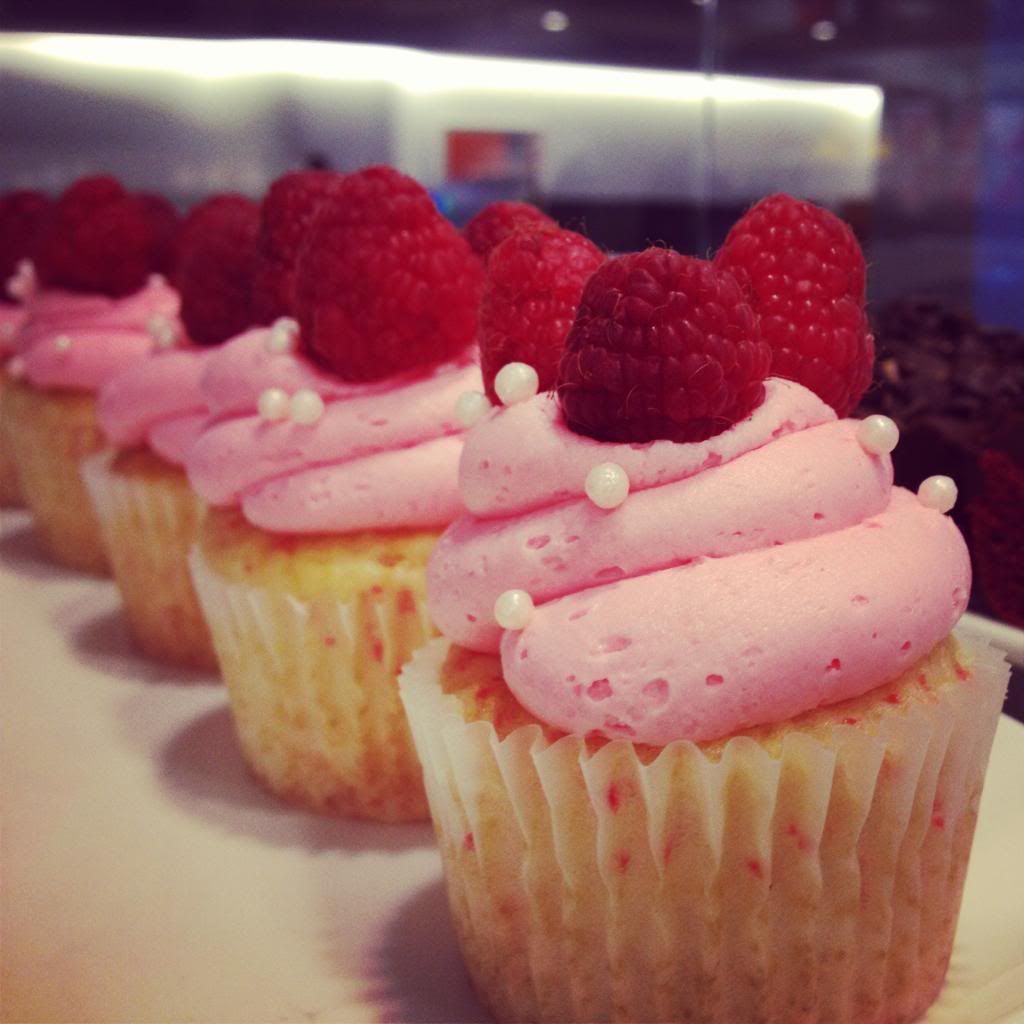 Cherry Chip cupcakes!
Chocolate cupcakes with a bonus chocolate covered strawberry on top!
Yum!
I also have a somewhat Valentine's related trivia question for you, if you're into that!
Which Chocolatier first introduced the box of chocolates?
a. Hershey
b. Ghirardelli
c. Godiva
d. Cadbury
Leave your guesses in the comments!