Good morning and happy Saturday! I just whipped up some
banana chocolate chip muffins
and am enjoying some coffee while I wait for my better half to wake up. (It's almost 11am!)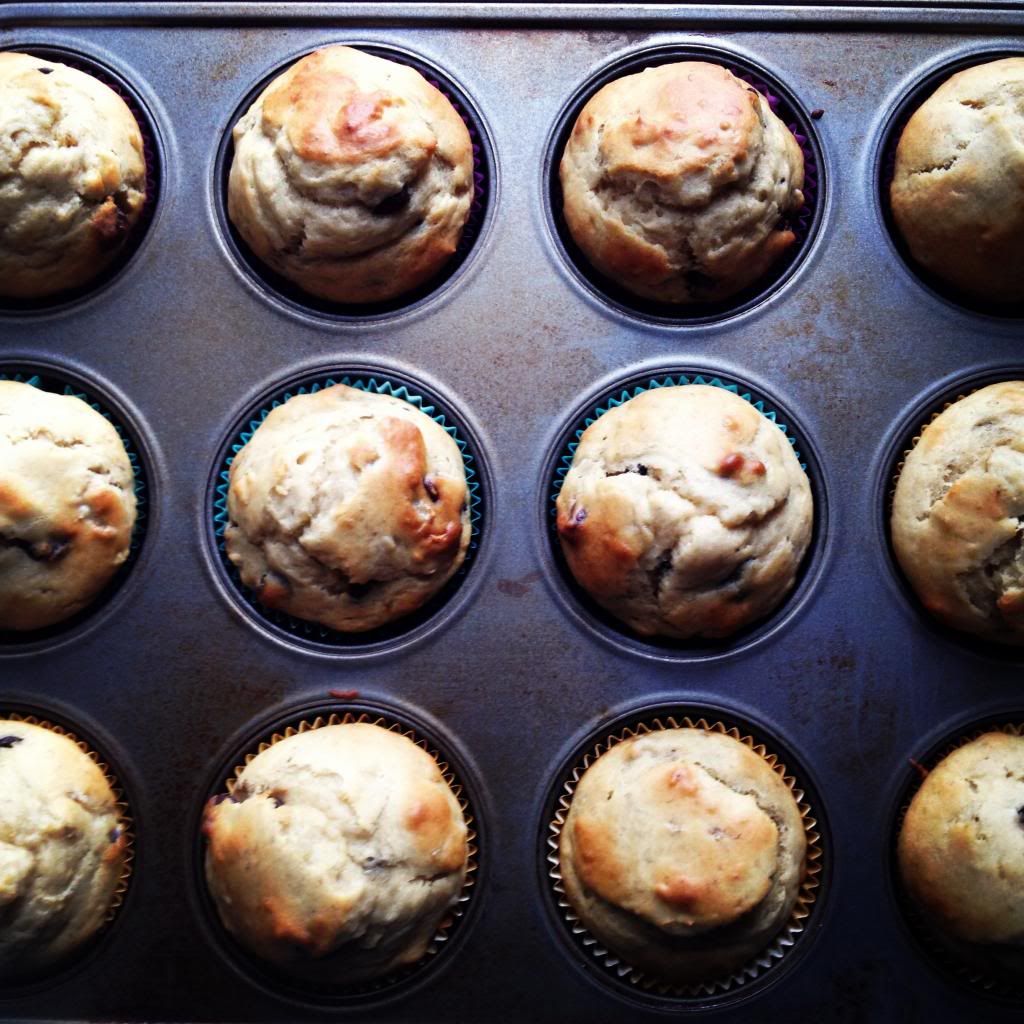 Time to share my favorite blog posts of the week!
I love this post with some great guy accessories from
The Wood
. I know Andrew would look extra gorgeous in all of these!
I think it's great that Gentri Lee met up with her
best blogging friend
! It's amazing to me what a great community bloggers sometimes have: )
I love Sofia's
Valentine's grahams
that she created! They look delicious!
I do not remember the last time I had
chocolate pudding
. A Cup of Jo makes me want to revisit it!
Kitty Cat Stevens
shared some vintage finds from the Nashville flea market. I want to go!
These photos of
New Orleans
from Wanderlusted were great for Mardi Gras. I have never been, have you?
Chantilly shared a secret about using
cornstarch as face powder
. I'm not sure I would do it, but I think it's a pretty cool idea!
Lazy Explorers
shared some wants that I also want, including some awesome fox bookends. I still have yet to get very far on my fox collection!
Best thing I ate this week:
Hmmm, I think I would have to go with the Vietnamese Pho I had yesterday. I still don't completely get the concept (I should have researched how to eat this before I went), but it was a fun new dish with lots of fresh herbs involved!
Favorite day of the week:
Valentine's Day was fun! Since we have a big group of friends, some of us single and some of us dating, we all went to happy hour and then bowling! No one was left behind: )
Best purchase of the week:
Kate Nash tickets! I love love love her, and this will be the first time I have ever seen her live! I didn't even know the show was happening until the venue posted that the tickets were almost sold out! A very close call.
Something I learned this week:
How much I paid last year in student loan interest. Almost a grand! Grrrr.
What do you have in store for your weekend? I need to finish a cover letter for a job I'm applying for, and tonight we are volunteering for a Grand Rapids Symphony event, which means we get a really nice free dinner!