I really do enjoy remembering the great things I ate, so I take pictures and make them pretty on Instagram. Haters, they gonna hate. And I'm gonna drool.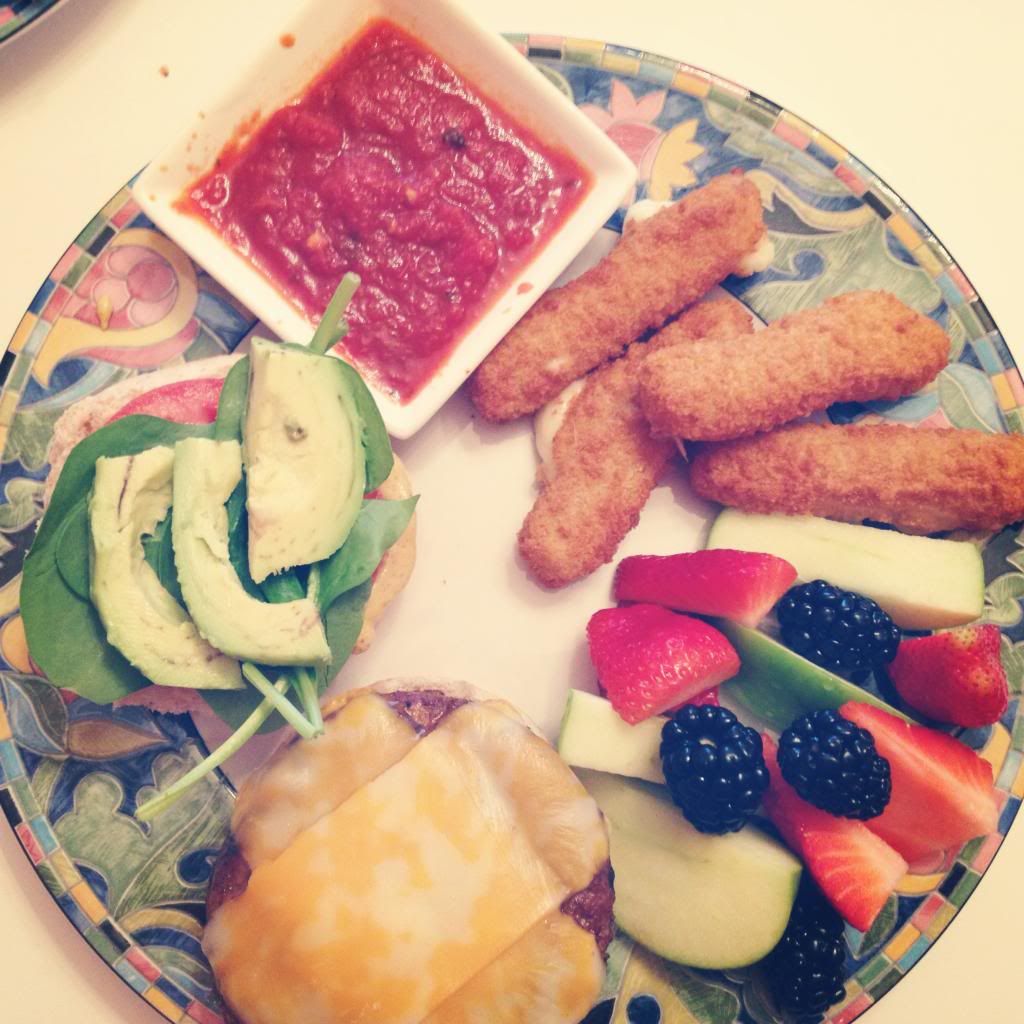 Lunch the other day - Morningstar veggie burger topped with cheese and lots of veggies, notably avocado. Also mozzarella sticks with marinara and granny smith apples, strawberries, and blackberries.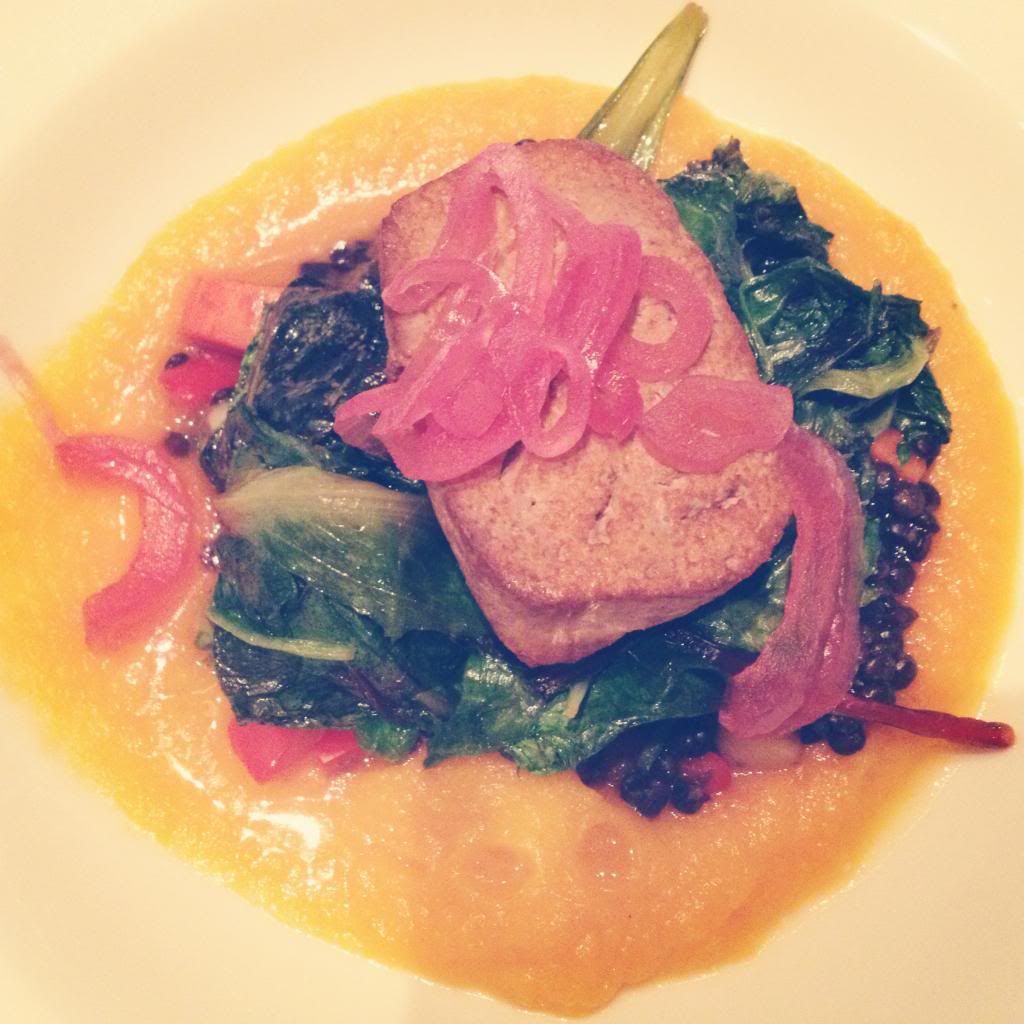 Vegan meal from a Symphony event we volunteered for. I'm not certain of all the ingredients, but the way they cook their tofu is excellent and to die for.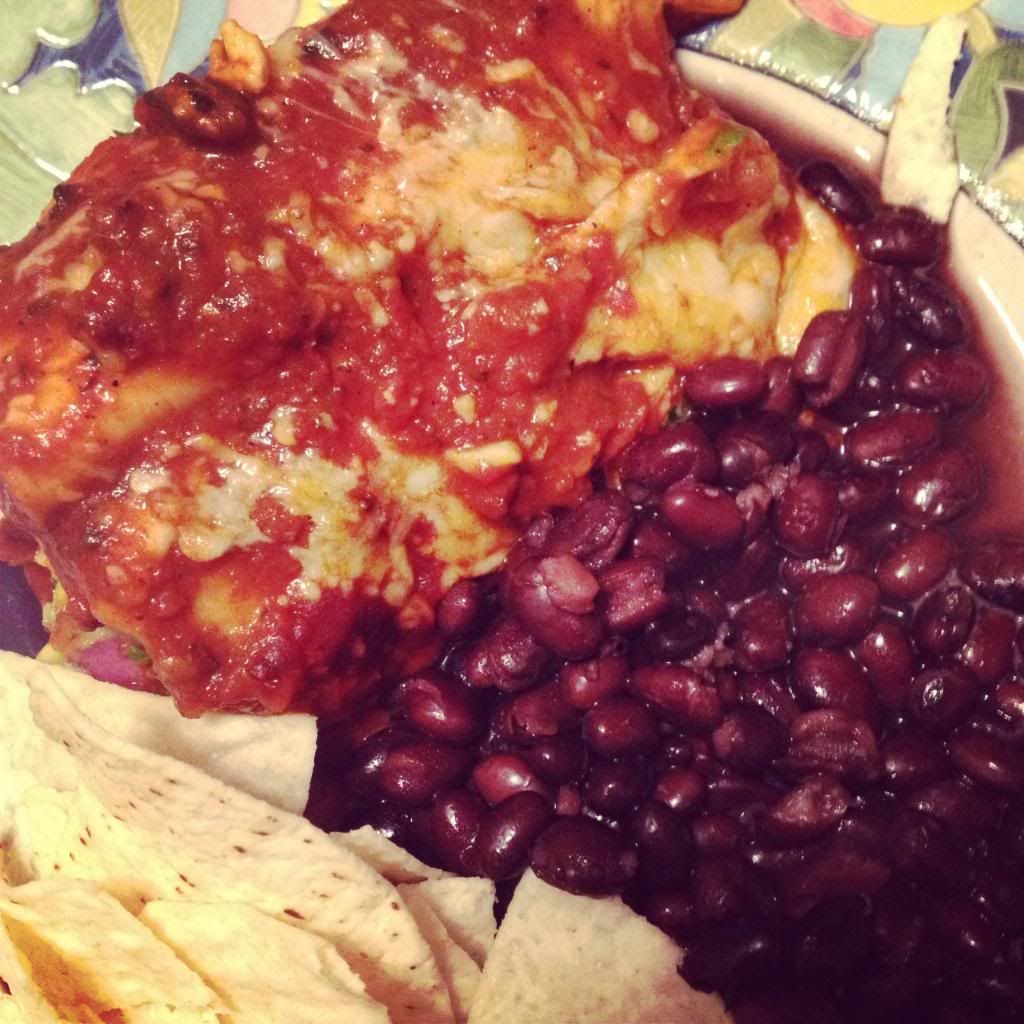 One of my favorite dishes to make - avocado enchiladas. I make the sauce myself and it is so worth the effort. This would be vegan if I didn't put the cheese on top, which makes it even more rewarding! Mmmm.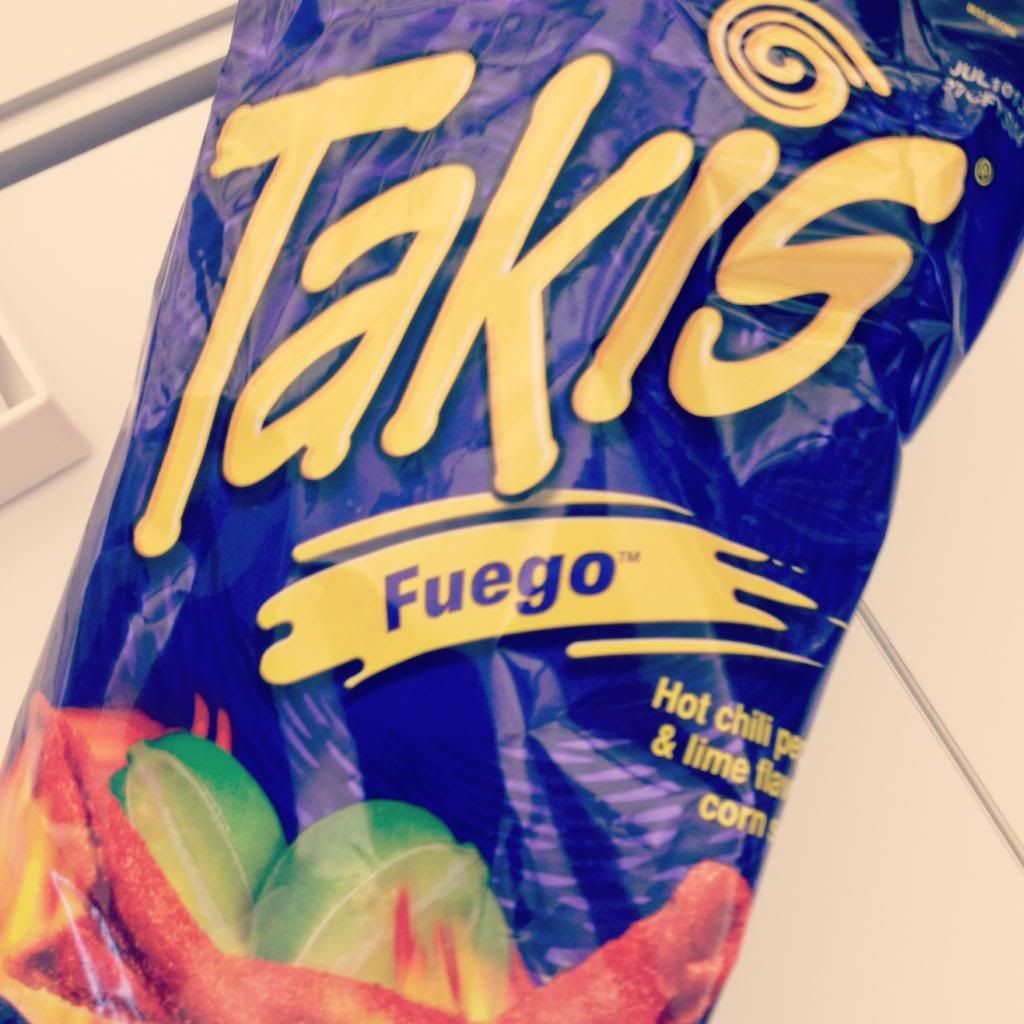 Someone at work had these! I asked where they got them and they let me try one! I'm so excited because of the viral youtube video from this summer, "
Hot Cheetos and Takis
."
White sangria. I'm on a white wine kick these days. I think I'd like red more if it was something people drank chilled.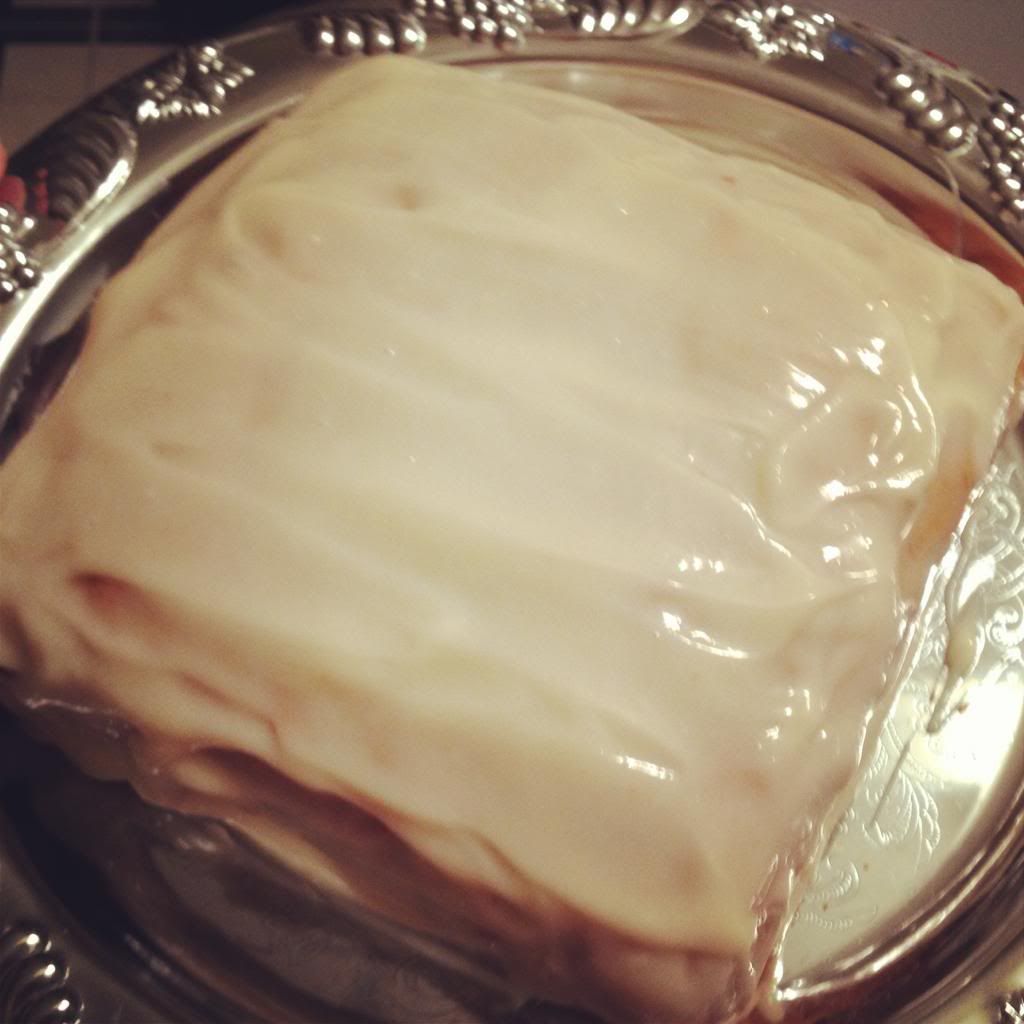 And the vegan banana coconut cake I shared my
recipe
for. It's so good I can't even