I recently won a fun "winter essentials" giveaway from
Hey Miss Pickle
, and my prizes arrived yesterday!!! (I actually have an additional prize too, a credit to
Stranger Bird Vintage
, so I'm waiting for the perfect piece to pop up in her shop). Anyway - here's what I received!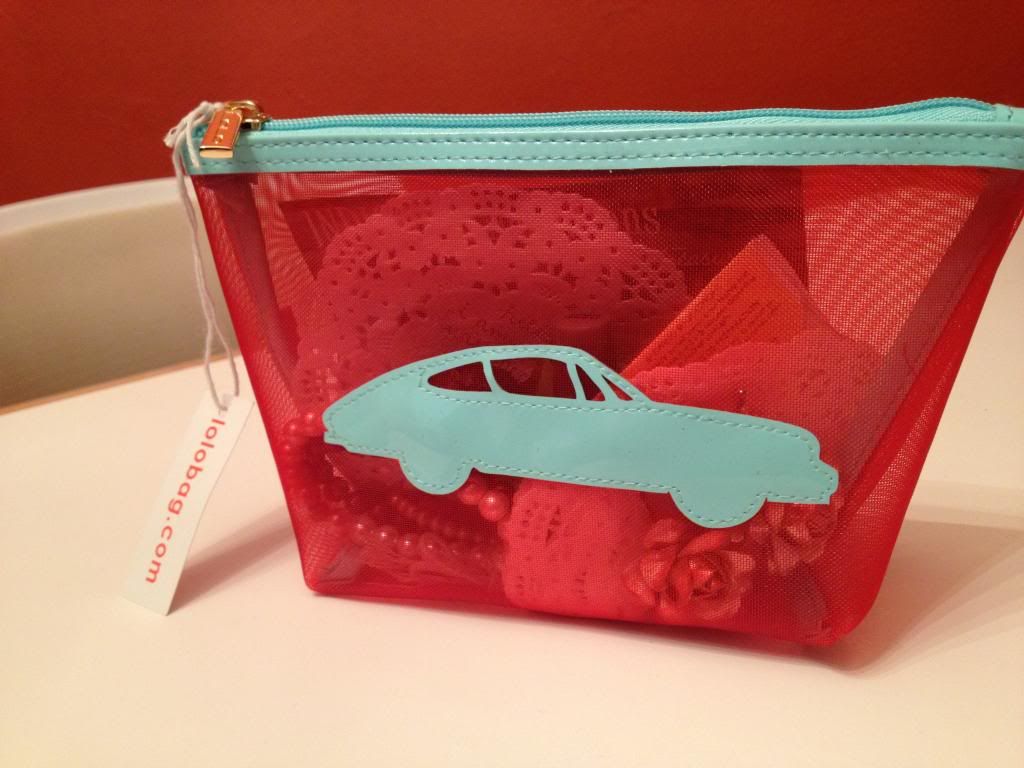 The contents were neatly contained in this lovely mesh bag from
lolobag
. This bag is super fun!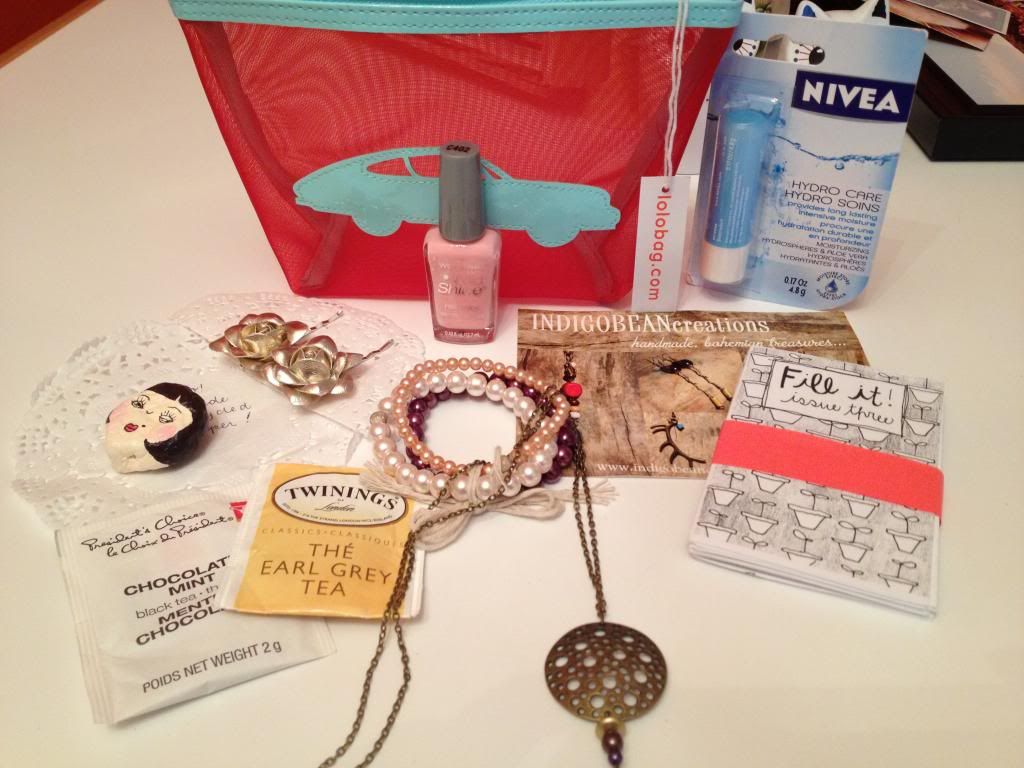 This is the loot! I'm excited to try the Nivea lip moisturizer! My lips are very picky and I currently use carmex, which is just stinky.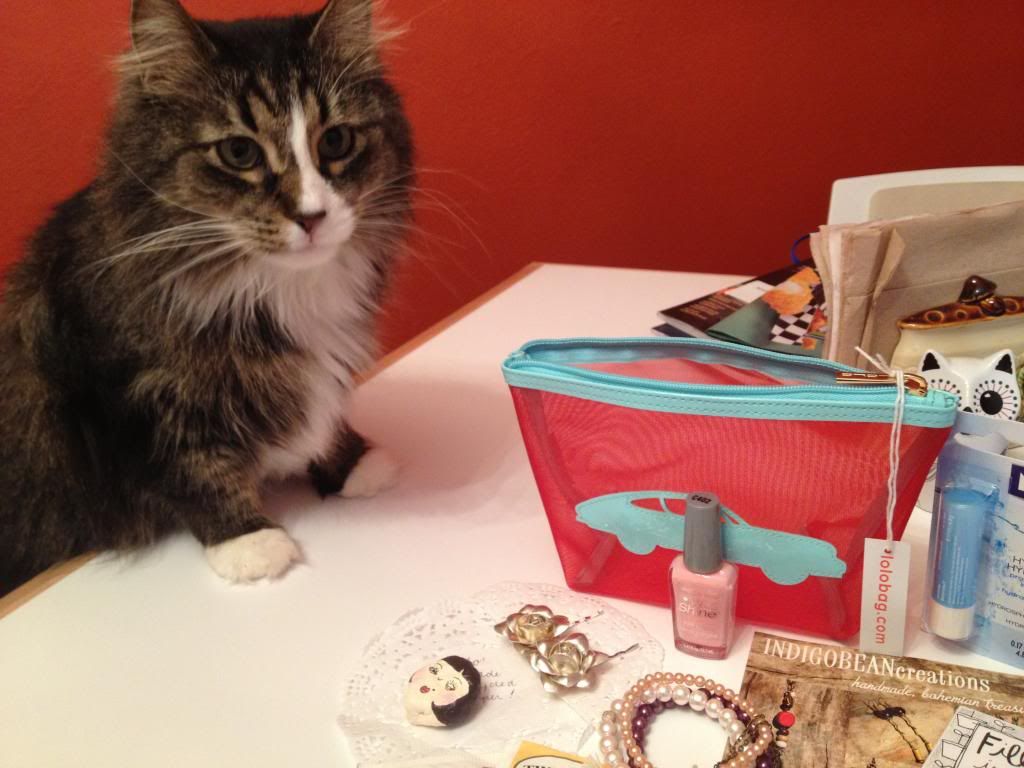 Stevie was very interested.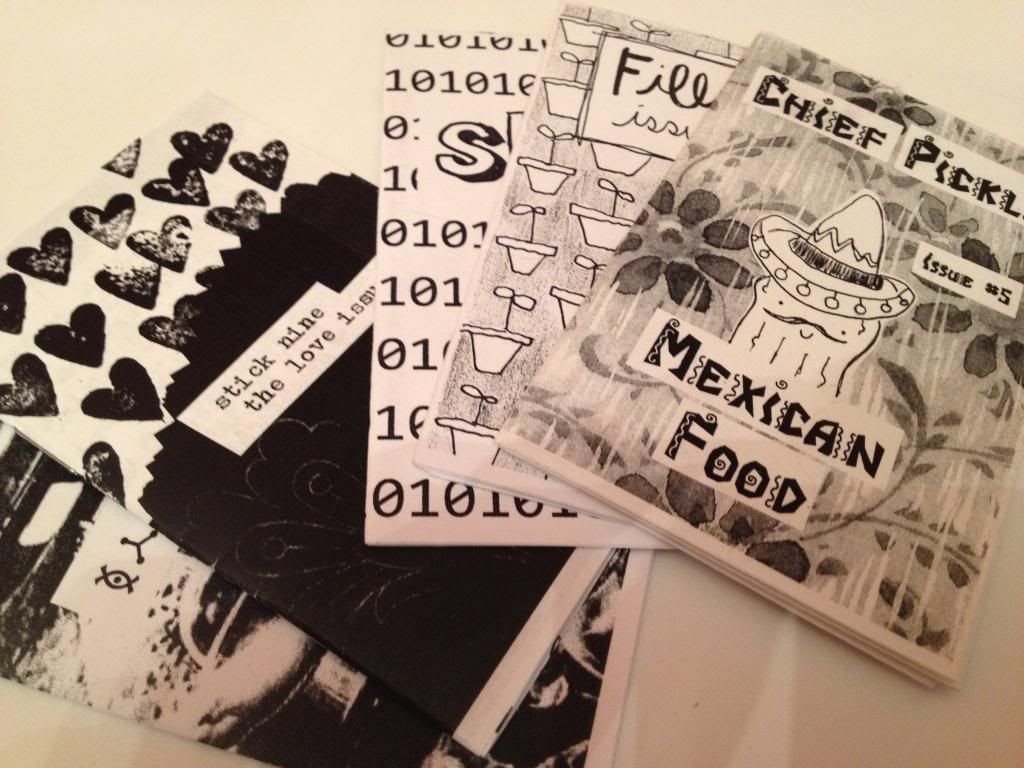 Hey Miss Pickle's adorable little zines! These are so cool and creative. Thanks for sharing: )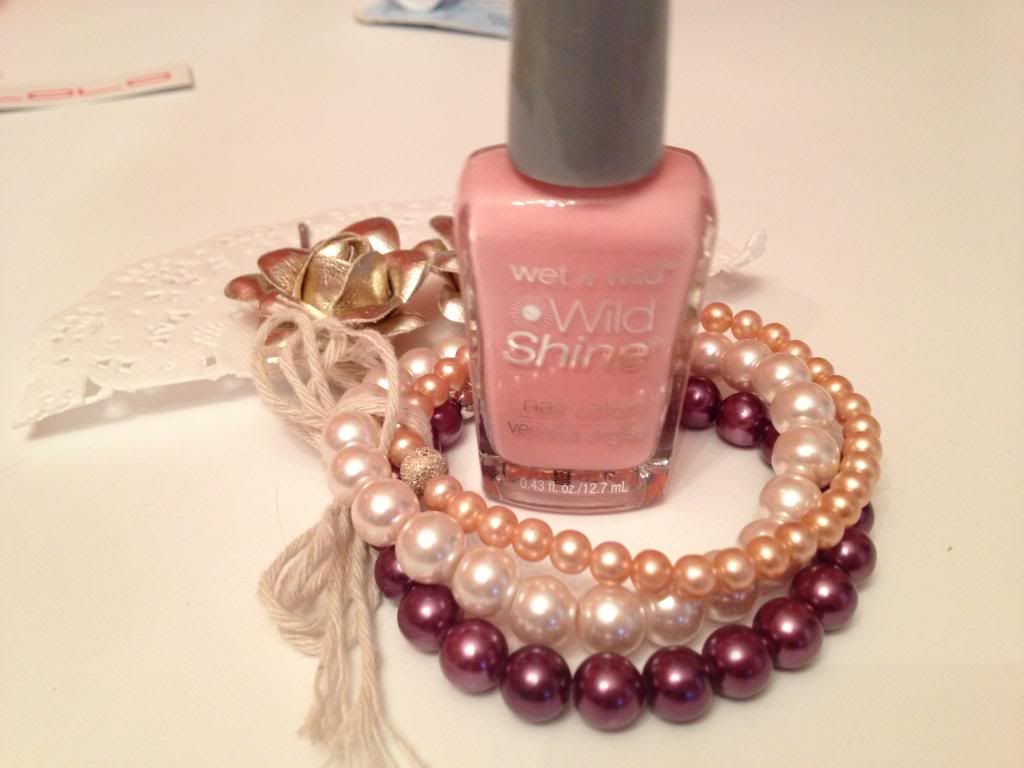 A pretty nail polish, some lovely bracelets, and two hair clips as well!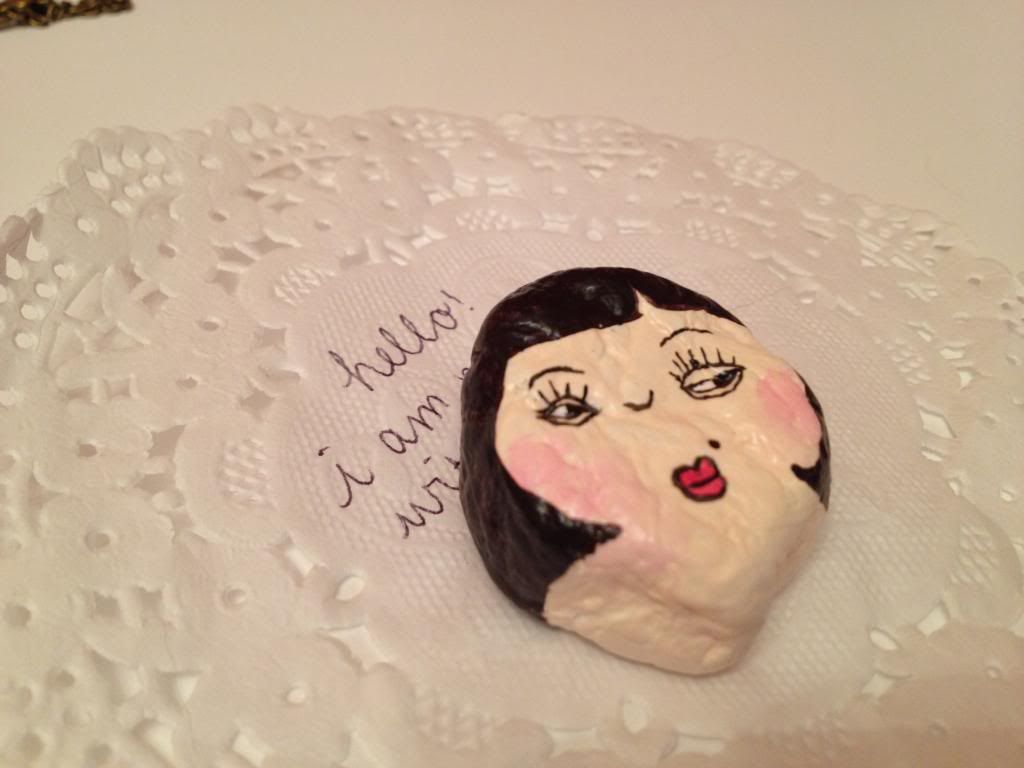 A brooch that was made out of recycled paper! Sustainability!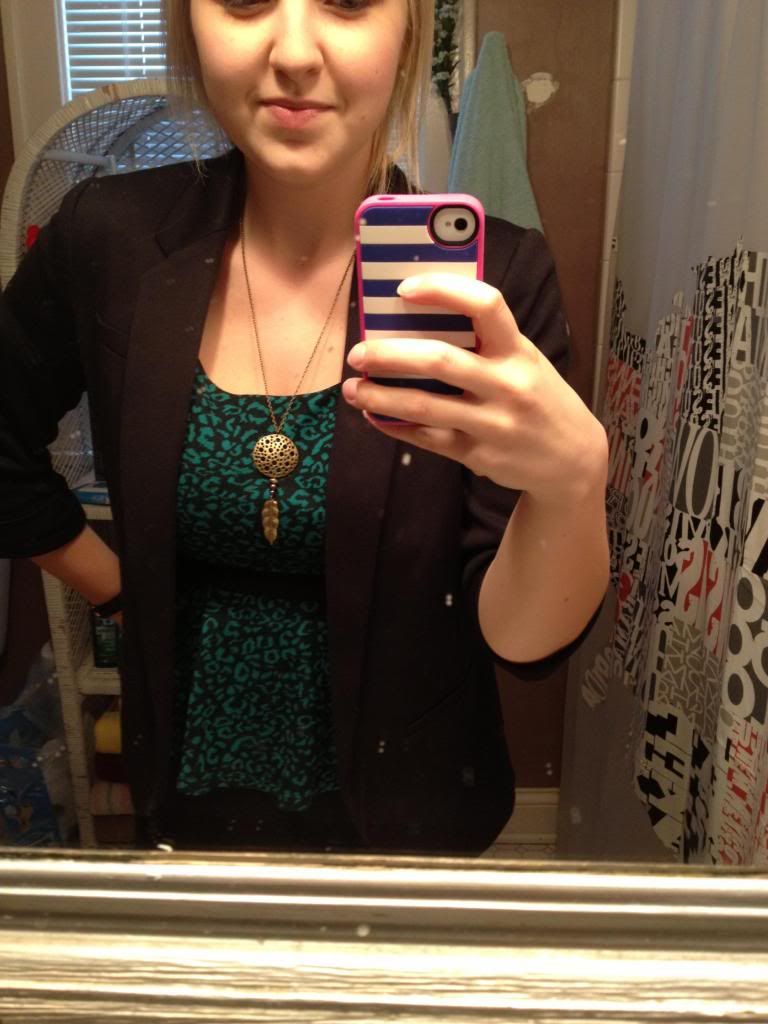 Here is the necklace from
IndigoBean
! (Sorry about the spit stains on the mirror). I love it! Thank you!
Thanks Miss Pickle! I LOVE everything! I'll let you know when I pick out my piece from Stranger Bird Vintage as well! Happy Hump Day!