I am very picky about how ripe my bananas can be if I'm going to consume them straight from the peel. Once I can't see anymore green or a brown spot starts forming, they are too sweet for me and I save them for a delicious treat like the vegan banana coconut spice cake I made today: )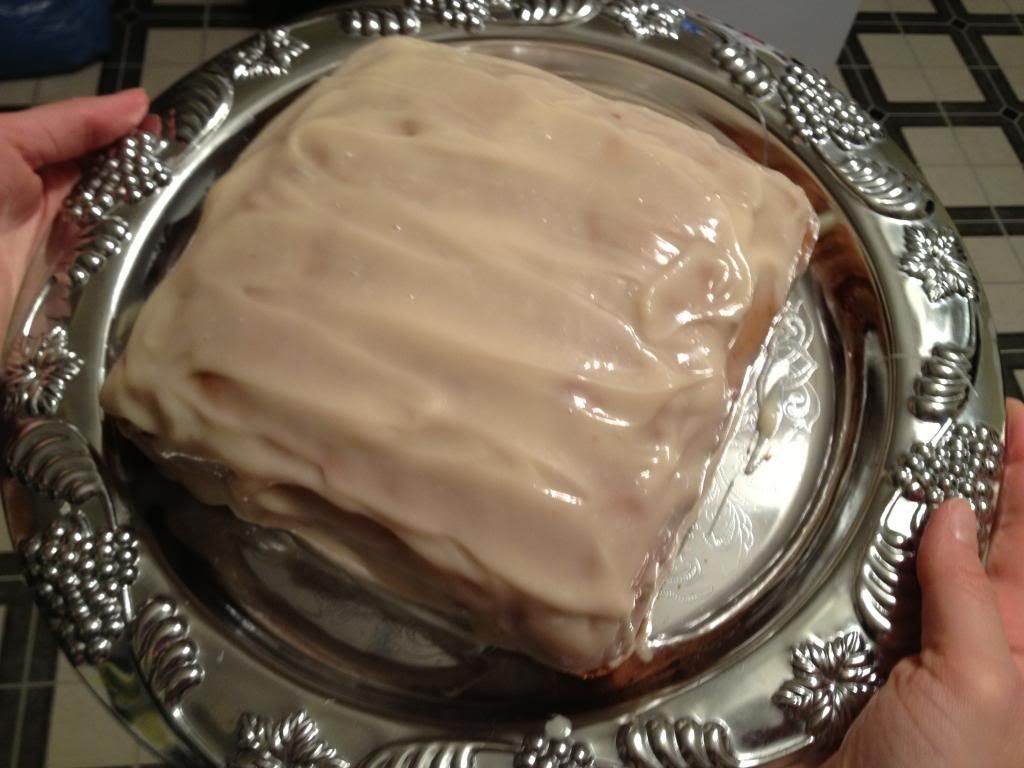 What you need for the cake:
2 cups flour
1/2 cup sugar
1/2 cup brown sugar
1/2 cup coconut flakes
1 1/2 tsp baking powder
3/4 tsp baking soda
1/4 tsp salt
1 cup mashed rip bananas (about 2 bananas)
1/2 cup almond buttermilk (1/2 cup almond milk and 1/2 tbsp lemon juice)
1/2 cup vegan butter
2 egg substitutes
1 tsp vanilla
1/2 tsp nutmeg
2 tsp cinnamon
What you need for the icing:
4 oz of vegan cream cheese
2 tbsp of melted vegan butter
1 tsp vanilla
1 1/2 cups powdered sugar
Directions:
1. Preheat oven to 350 degrees. Grease and flour two 8" or 9" round or square pans.
2. In a large bowl, combine flour, sugar, baking powder and soda, spices, and salt. Add banana, buttermilk, vegan butter, "eggs," and vanilla. Beat with an electric mixer until well combined.
3. Pour batter into two 8" or 9" round or square pans and bake for appx 35 minutes, or until knife comes out clean. (My oven only took 25 minutes, so keep an eye on it)!
4. Combine icing ingredients and use electric mixer to combine until smooth. When cakes have cooled, carefully remove from the pan and ice the bottom layer first, then add the second layer and ice the top and sides.
5. Enjoy! Serves at least 8.
I hope you had a delightful weekend! I can't wait to enjoy my cake all week!