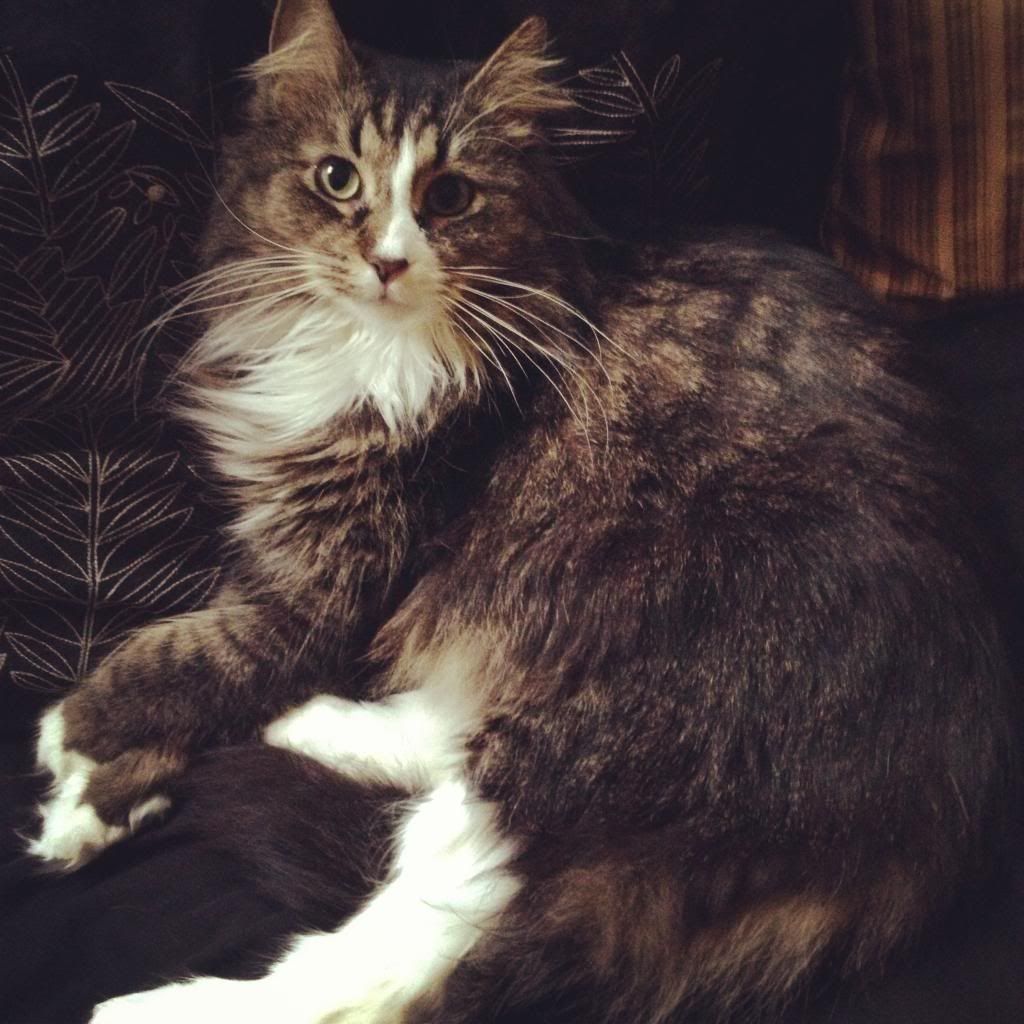 I marvel at his sweetness everyday! We have had him for just over three months now!
Here are my favorite posts from the week:
Alice at
Sweet Dreamer
traveled to the U.S. and shared her first batch of photos from Disneyland! I loved scrolling through them and am overdue on a visit to L.A.!
♥
Elycia
recently shared that she is pregnant, and answered some questions about it on her 21-week mark. I have no interest in being pregnant anytime soon, if ever, but I love hearing about her experience! Congrats!
Wow, Katie of
Chestnut Mocha
posted the most gorgeous photos of spring in South Korea. I want to go there now!
Melissa from
So About What I Said
posted the results by gender of one college's survey. The subject - what's your favorite color? I can't believe so many people like blue!
Mmm, Jess from
Vintage Pie
really spoke to me with her post about Italian coffee terms like espresso and affogato. Coffee in Europe just tastes so much better!
Spring is definitely on my mind and way overdue around here, so I love this simple post from Sandra at
5 Inch and Up
celebrating her spring favorites.
Finally, green tea donuts? They look amazing! Emma from
A Beautiful Mess
shared her recipe.
Best thing I ate this week:
All the sushi my belly could handle! Our friend Elise is moving to Hong Kong very soon for work and we had a going away party the other night. She supplied all sorts of treats, including lots of sushi that was amazing and wonderful. Thanks, Elise!
Favorite day of the week:
The day of the party, which was Saturday! Not only did I get lots of great sushi, I enjoyed some ginger ale and whiskeys, AND we played Just Dance 4 on the Wii U. If you haven't played, make a friend with someone who has it because it's so much fun! (And a great workout).
Best purchase of the week:
We bought our tickets to Istanbul this week! We are going at the end of the summer. Now that we all have our tickets, we'll start to plan. Many updates to come!
Something I learned this week:
That my job prospects are looking really good! I think I'm really close to my first full-time salaried position, which is awesome! I feel like I graduated so long ago, so I'm really happy to finally be this close!
Happy Monday. What does your week have in store?