This post is brought to you by
CampusBookRentals.com
! I'm personally done with school, at least for now, but I know many of you still are at it, so here's another resource when looking for affordable textbooks!
CampusBookRentals.com
provides lots of great perks:
-save 40-90% off of bookstore prices
-free shipping both ways
-can highlight in the textbooks
-15 days grace period
-flexible renting periods
Campus Book Rentals also recently launched a program to rent your old books to other people. They've found that you will make 2-4 times more than if you sell your book back to the store (and in my experience, the store won't even buy it back half the time). Learn more about this at
RentBack.com
!
Couldn't find straight up photos of me with textbooks, but here is a flashback - studying for my first set of college finals! Seems like forever ago...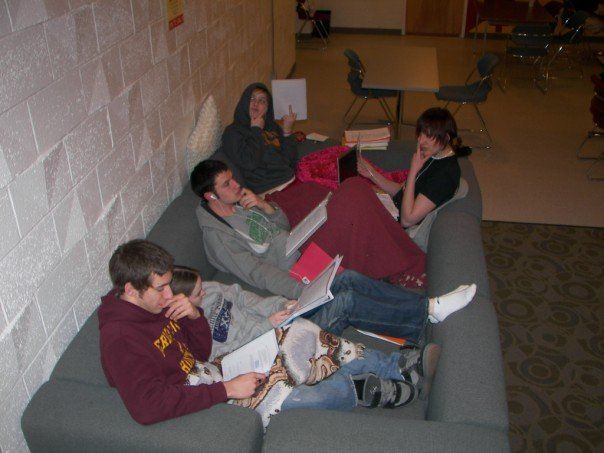 So before I let you go, let's talk about
Operation Smile
for a minute! Did you know that a cleft palate can cause ear disease and dental problems? It can also impair speech and make it difficult to eat and drink. Approximately 1 in 500-700 births result in a cleft palate.
Operation Smile mobilizes a world of generous hearts to heal children's smiles and transform lives across the globe. They believe that all children deserve to live their lives with dignity, and that for those suffering from cleft lip, cleft palate or other facial deformities, dignity begins with a smile. Driven by a universal compassion for children, they work worldwide to repair childhood facial deformities by delivering safe, effective surgery and related medical care directly to patients.
Campus Book Rentals donates to Operation Smile with each book rented!
Not only are you getting a great deal on an originally overpriced book, but you're donating to a great cause. As you start looking at books for summer classes or selling back books at the end of the spring semester, consider
CampusBookRentals.com
so you can spend your hard earned money on other, more important things!