Wow! I am positively ecstatic because today I hit 100 followers on Lovely Llorys! Thank you guys so much, I know most of my recent followers are from the
current giveaway
, but I hope you decide to stick around! Also, please let me know what you'd like to see on my blog. I'm not great at DIY, but I love photography, music, food, travel, media, shopping, showcasing Etsy artists and other amazing and talented people, and more! I'd love to
hear from you
.
It's been a busy week, so I just wanted to share a few pictures from the giveaway prize that I was so lucky to win from
Lazy Explorers
. I won a Danny Brito Chubby Book from
Pink Ghost
. I love it! Haven't been able to do much doodling and writing yet, but I want to use this to help plan the blog and write down some inspiration. Yay!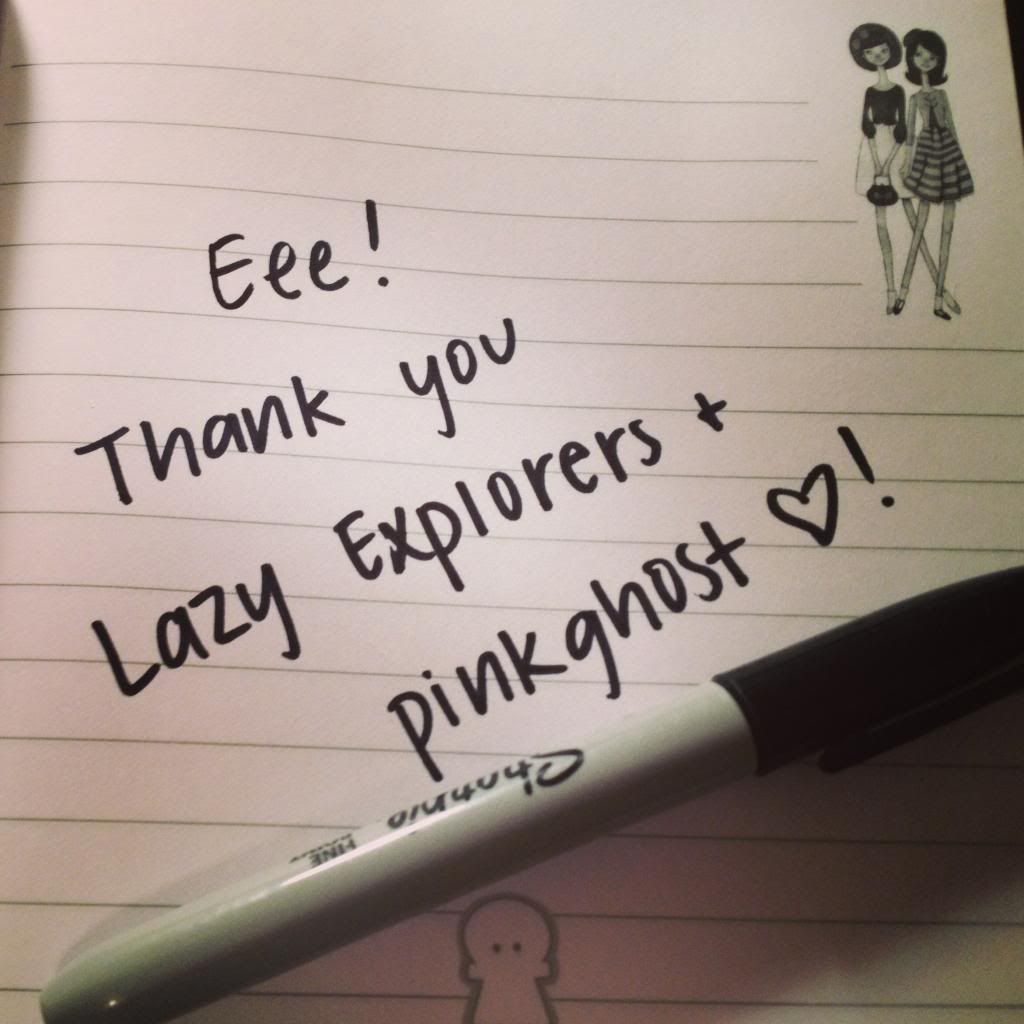 & Thanks again to my 100 (and counting) followers: )
Goodnight!