I wore this to work the other day and received a lot of compliments. I guess because I was so bright! I hate that all the fun colors go away during the winter, so I just keep wearing them. Andrew and I took a walk to the park to take these since it's 55 degrees outside today! In Michigan, in January! What a treat.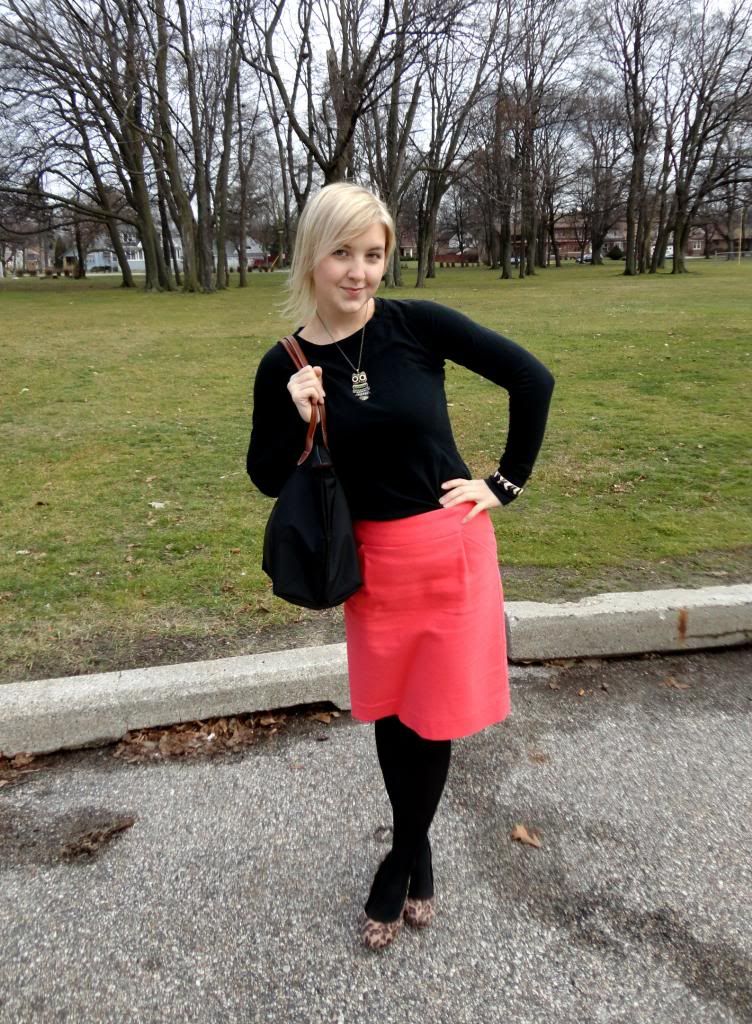 Andrew gave me the Longchamp bag for Christmas. I think I'm trendy now! Everyone in Croatia had these, and I had no idea what they were, but they seemed awfully useful.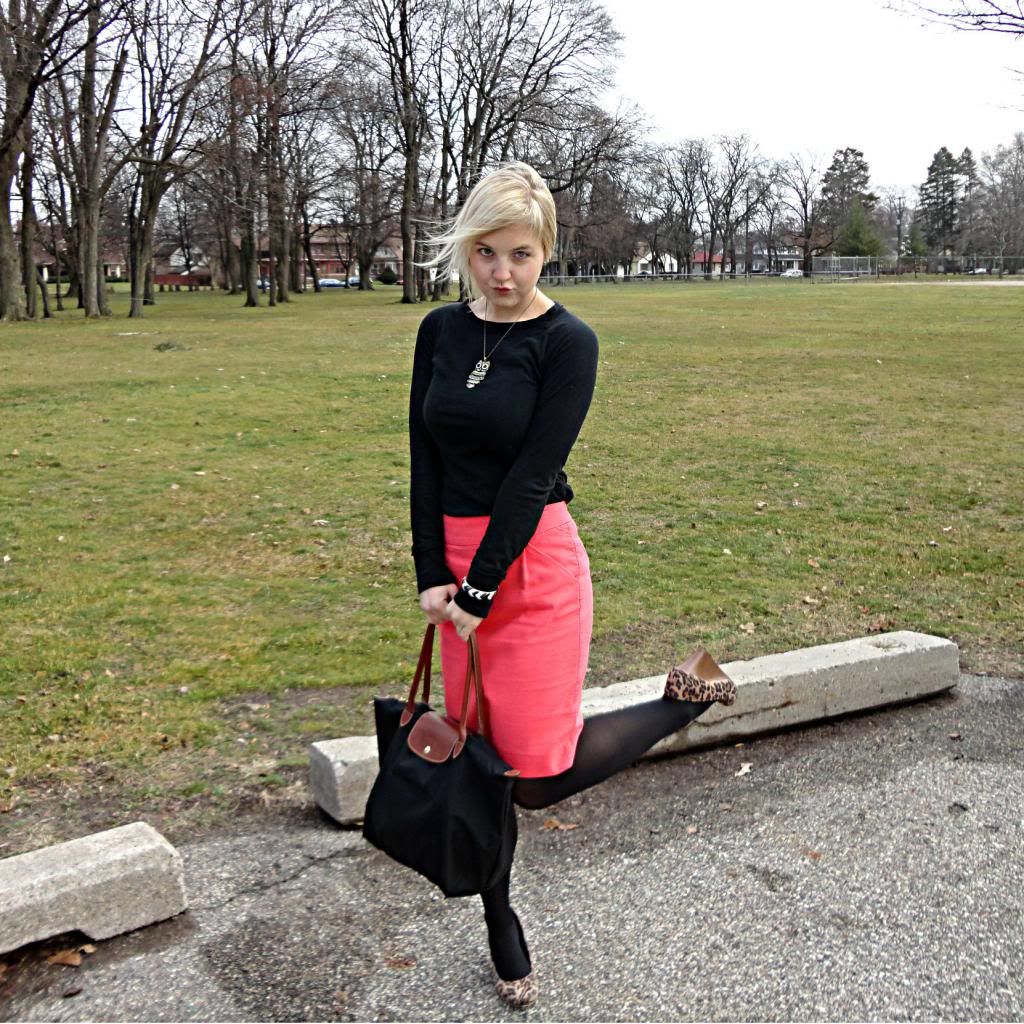 Do you ever wear something and then get a ton of unexpected compliments? I love that so much. Every time I wear these leopard print wedges, everyone comments. And they are simply from Payless!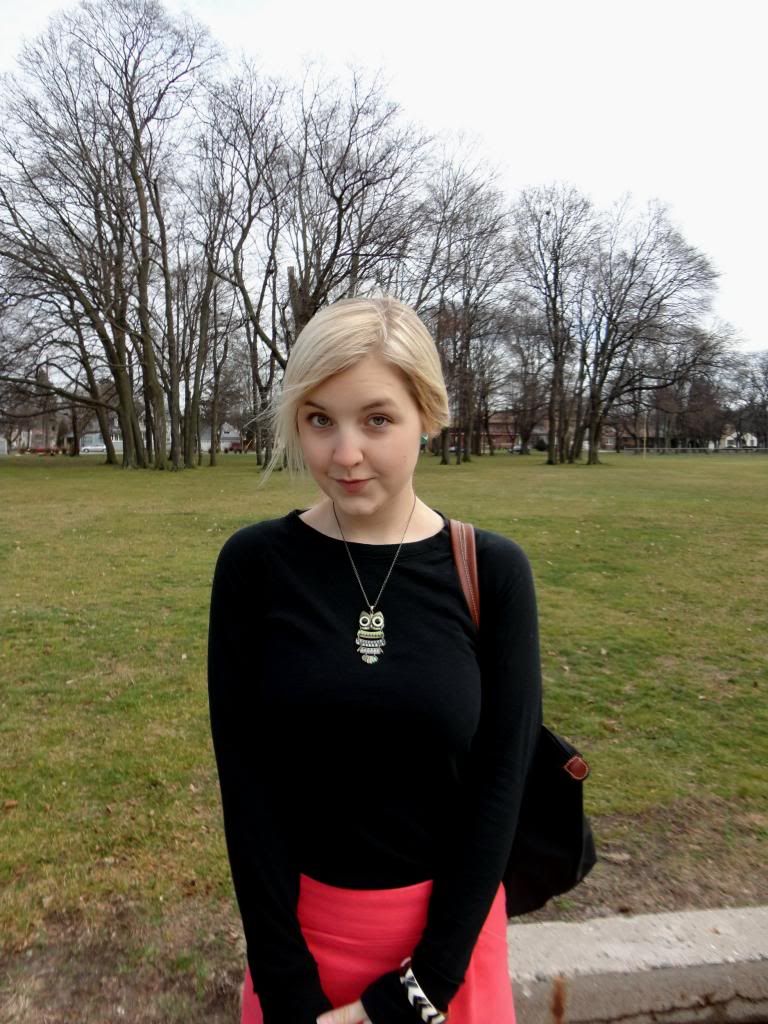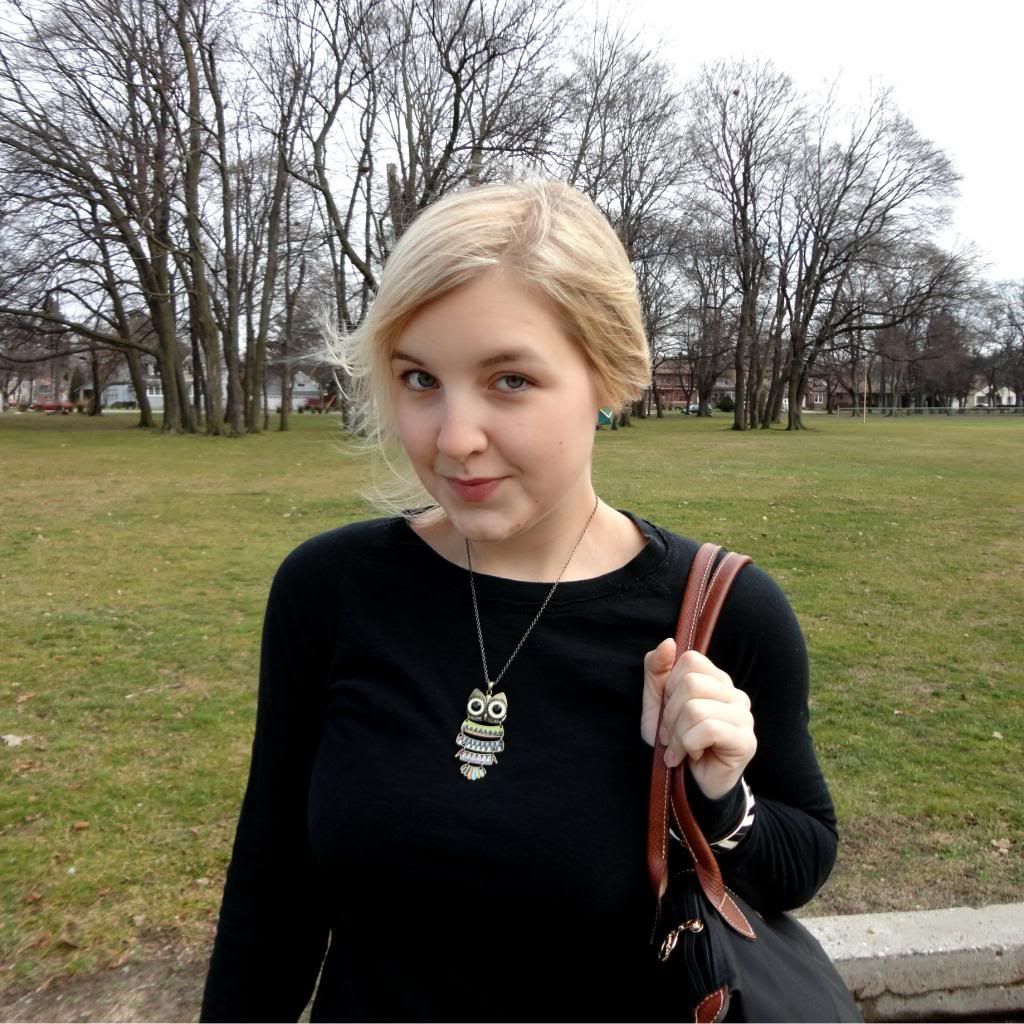 Hoot!
What I Wore:
Earrings - Kate Spade
Owl Necklace - Birthday gift
Bracelet - Christmas gift ( fromTarget)
Bag - Longchamp
Shirt - So... (Kohl's)
Skirt - J. Crew Factory
Tights - Apt. 9 (Kohl's)
Shoes - Payless