Hello - It's been a few days! As I mentioned, I was in Canada over the weekend and then yesterday was an incredibly busy day of work. First of all, I won
this giveaway
from Hey Miss Pickle so that is super exciting! Next order of business, here are a few pictures from the weekend, eh! The cottage is right on Lake Huron in Sarnia, Ontario. There were just nine of us, which was a great number for sharing food and beverages, playing games like Catch Phrase and Wii Just Dance 4, telling stories, and cozying up to the fire. We are all getting excited for the summer version of Cottage Fest!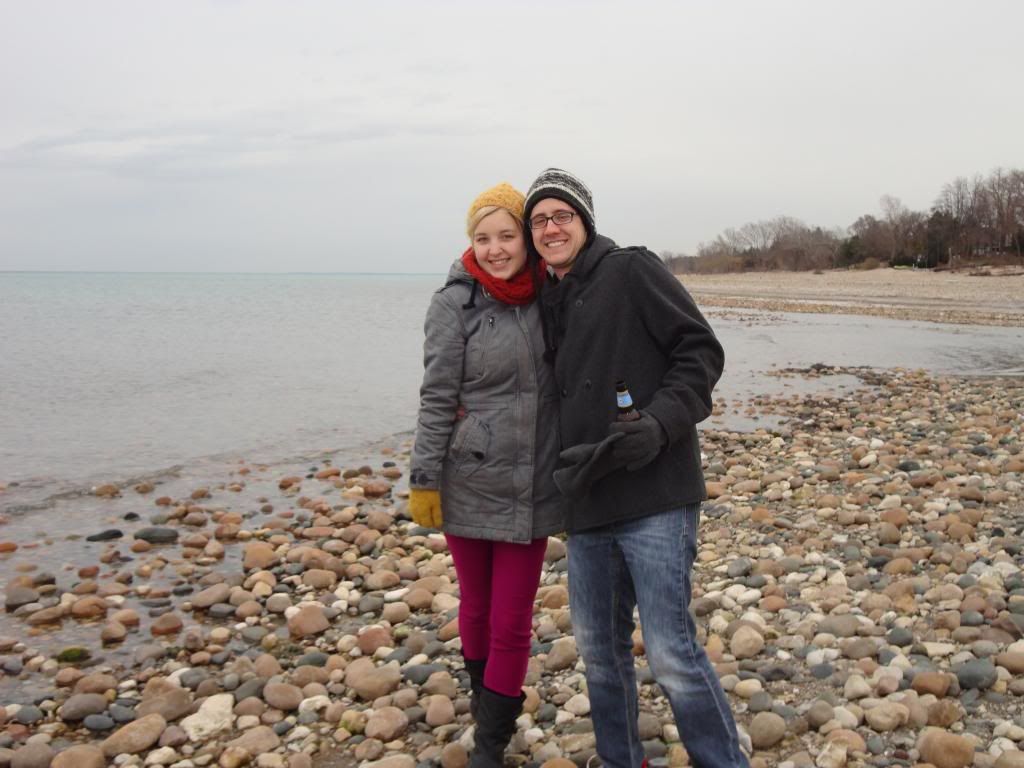 Andrew and I
Nicole feeling like the Queen of the World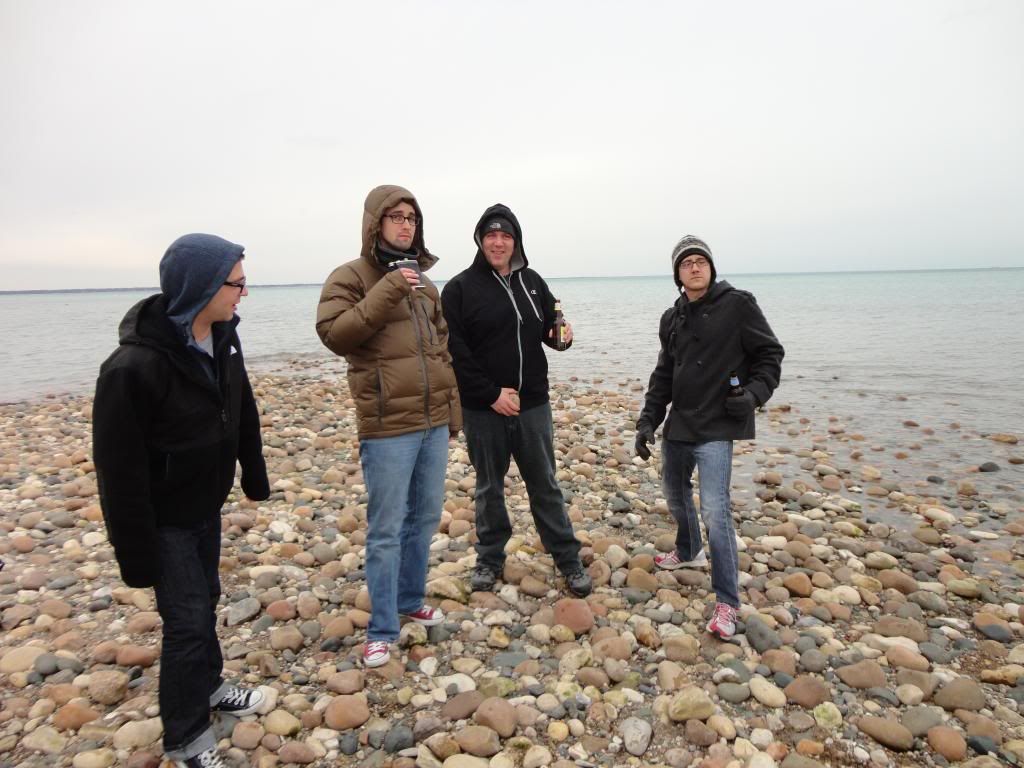 The "guy" photo session.
Doug, Scott, Ryan, and Andrew!


Feeling tough
Nicole, Amalia, Gaby, Erika, and me!
Wonder woman pose, or something.
It was a very nice weekend. Do any of you have access to a fun weekend getaway location? I'd love to hear about yours: )